Community Corner:
Earth Day 2022 – Invest in Our Planet
This year, Earth Day falls on Friday, April 22. Earth Day is a global occasion that has been celebrated for over 50 years. It seeks to raise awareness on environmental issues ranging from climate change to air pollution, to deforestation, to many more environmental issues.
The theme for this year is 'invest in our planet'. The theme emphasizes the creation and implementation of solutions to address climate change by everyone - individuals, businesses and governments - to do their part for a better future for the planet. Our actions and choices have a ripple effect on our ecosystems. Therefore, we all have a collective responsibility to ensure practices, behaviours, and structures shift towards a green economy that brings back the health of the planet and protects species. A more sustainable world starts with all of us.
Earth Day can be essentially every day when we adapt to more environmentally friendly ways of living! Wondering how you can make a difference every day of the year? Here are some ideas:

Pick up trash while you run
Minimize your plastic consumption
Switch to reusable bags
Compost
Minimize your carbon footprint
Switch to online billing
Use a reusable water bottle
Grow an organic garden
Turn off lights when not in use
The Sioux Lookout Environment Committee is a group of citizens and municipal councillors who are dedicated to issues pertaining to the betterment of the environment and climate crisis. Our purpose is to report on important, 'big ideas' about climate change and other environmental issues, as well as practical ways citizens can address the climate crisis. Follow us on Facebook 'Sioux Lookout Environment Committee'.
What will you do this Earth Day to 'invest in our planet?'
Submitted by Trisha Frempong - Sioux Lookout Environment Committee member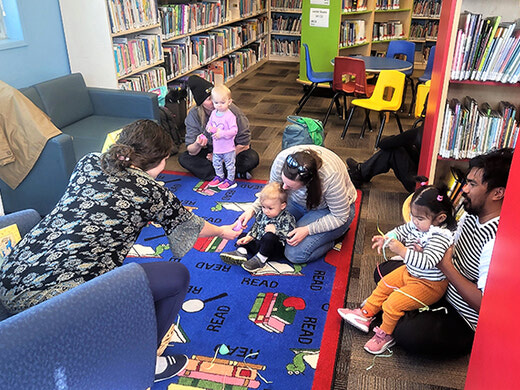 Tuesday, April 19, 2022
Things were hopping at the Sioux Lookout Public Library on April 12 as families gathered for an Easter Egg Hunt...