Community Corner:
Volleyball
The final night of Volleyball in the Sioux Lookout Coed Volleyball League proved to be a great night of competition and cap to the season.
The first game of the night was the last of the Semi-Final game between Duck Empire and Stacked Pelicans. The first set went to the Stacked Pelicans 25-21, but Duck Empire's consistency paid off in the second set with them taking the set 25-11 and forcing a third set. Stacked Pelicans came back strong with a final set win of 15-12 to advance to the finals.
The third place game saw the High Fives taking on Duck Empire in another three set battle. High Fives took the first set 25-22 with some long rallies keeping both teams moving. Duck Empire came back to win the next two sets 25-13 and 15-9 with their consistency paying off again.
The Final game saw the Misfits and Stacked Pelicans going head-to-head in two close sets with some great intensity on the court from both teams. Stacked Pelicans took the game 25-23 and 25-22, ending the season as League Champions.
Thank you to all the teams and athletes for participating this year. Up next will be the Sioux Lookout Coed Beach Season, if you are interested in playing, please contact Kevin Savoury at [email protected].
Submitted by Kevin Savoury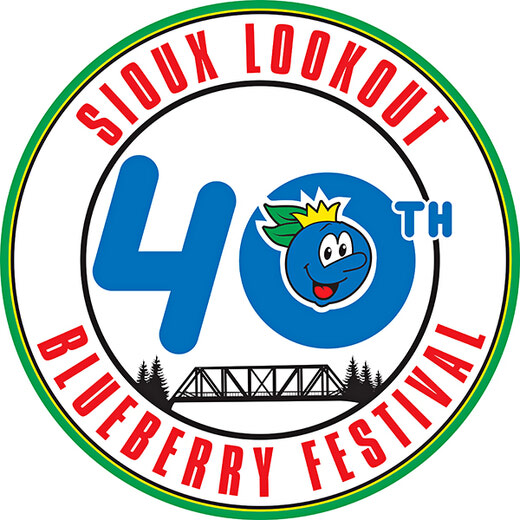 Tuesday, May 3, 2022
The logo for the 40th anniversary of Sioux Lookout's Blueberry Festival has been revealed...