Community Corner:
Rotary End of Winter winner
Wendy Simpson, admiring the view from atop Rotary Park, was this year's winner of the Rotary End of Winter event. Her prediction of 6:46 P.M. for the barrel to sink was closest to the actual drop at 7:01 May 10. Many people think she should treat her husband to a fine dinner with some of the $1200 winnings.
Submitted by Dick MacKenzie, Rotarian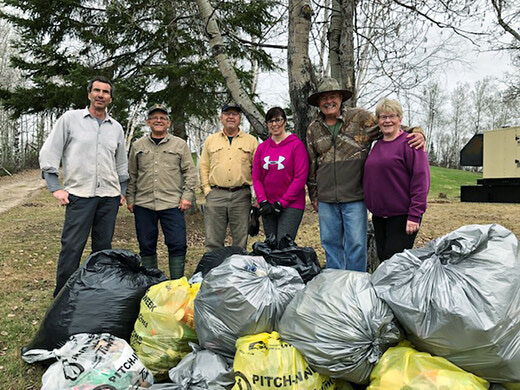 Tuesday, May 17, 2022
A sample of the garbage bags filled by Rotary Club members and friends May 12 at Rotary Park...