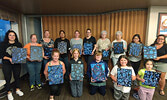 Blueberry painting
Tim Brody - Editor
Taking place at the Sioux Lookout Inn & Suites on the evening of July 31, participants followed along with a Blueberry Festival themed painting tutorial provided by Cape Breton artist Jesse Robertson of Keep It Colourful with Jesse Robertson (https://app.jesserobertson.com/#/).
Event organizer Twylla Penner shared, "Everyone had a great time. Thanks to Shannon for her help over the past months... and for introducing me to Jesse Robertson."
Penner explained, "During COVID, Shannon Brody posted some paintings that she did with an online tutorial. My daughter, Maëlle, and I started painting with Jesse Robertson as well. We really enjoyed it." Penner asked Robertson if she would be willing to do a blueberry painting for one of her virtual tutorials.
Penner thanked the Sioux Lookout Inn and Suites for donating the space and supplies for the event and Robertson for putting together the tutorial.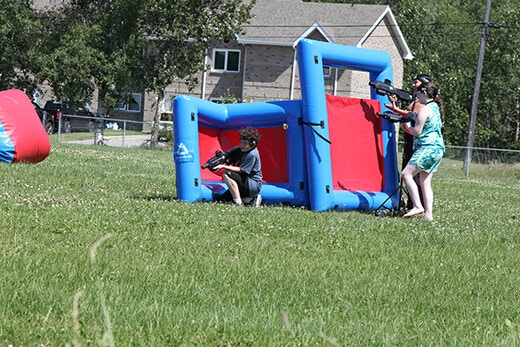 Tuesday, August 9, 2022
Participants take part in a game of laser tag on July 30, courtesy of Nomad Mobile Laser Tag.