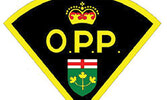 Youth In Policing Initiative students observe unsafe driving practices in Sioux Lookout
Tim Brody - Editor
Two local high school students in the Ontario Provincial Police's (OPP) Youth In Policing Initiative program collected data on unsafe driving practices in town over a five-day period in June.
Meritt Penner and Calvin Chapman collected data in three locations over 20 hours across those five days and observed 8,374 vehicles.
During that time, they observed 197 speeding infractions, 39 distracted drivers, 13 vehicles which rolled through stop signs and 267 incidences of people not wearing their seatbelt.
Sioux Lookout OPP Detachment Commander Karl Duewel stated, "Traffic safety is one of the main priorities of the Ontario Provincial Police and of the Sioux Lookout Detachment and it was an opportunity, first of all, for our two students to learn about why the OPP takes traffic safety so seriously, what's involved in traffic safety, and then have an opportunity to go out and do their own study on how members of our community are following the laws."
He said of the distracted driving figures collected by the two students, "I think we all see it and when we're out driving, and I really want to remind the motoring public that basically being distracted is just about the same as being impaired behind the wheel. A lot of lives are lost, even going at slow speeds, when drivers are distracted. We have a lot of kids on the road, we have a lot of people walking, we have cyclists. We don't want to see the community have a tragic event as a result of someone needing to look at a text message or answer a phone call. My reminder would be if there is an important phone call that needs to be made or important text that's got to get sent, you pull over, you come to a stop, and you send your message that way."
He continued, "As far as seatbelts go, same thing, even low speed impacts, 20 kilometres an hour without a seatbelt on could cause serious injury to the persons inside the vehicle. Faster speeds, that person that's not buckled in can become a projectile and not only hurt themselves but hurt other people in that vehicle or elsewhere. For something that's so easy, that's going to save lives, we should just make sure that we're doing it."
Duewel said he's proud of the work the two students put into the project.
This year's Youth In Policing Initiative in Sioux Lookout is an eight-week program that started in the last week of June and runs through to the second week of August.
Duewel is hopeful the detachment will see interest from more local students next summer so it can run the program again.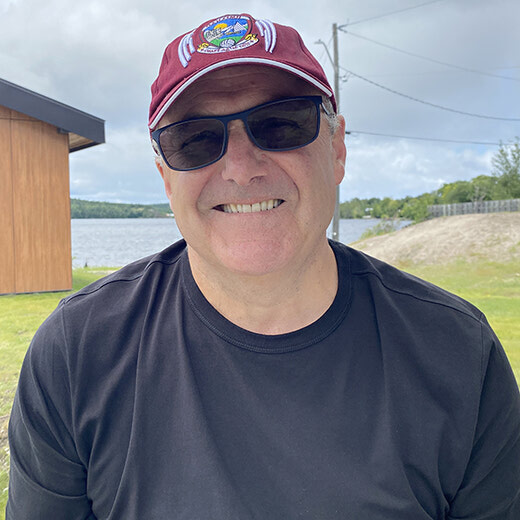 Tuesday, August 2, 2022
Joe Carbone, Ashley Cassidy, Deanne Kulchyski, and Andy Schardt answer this week's question...