Question of the week:
What Blueberry Festival events are you looking forward to?
Joe Carbone
Sioux Lottery Owner / Sioux Lottery Blueberry Bocce Tournament Organizer
After a COVID hiatus of two years, I think people are really looking forward to the bocce tournament this year.
Ashley Cassidy
Mother, with daughters Nova – 4 and Teal – one month
Blueberry Bert's birthday!
Deanne Kulchyski
President / CEO of Sioux Lookout Hydro
The bocce tournament and golf.
Andy Schardt
Sioux North High School Vice-Principal
All the great events. A favourites of mine is the annual Fire Fighters Social.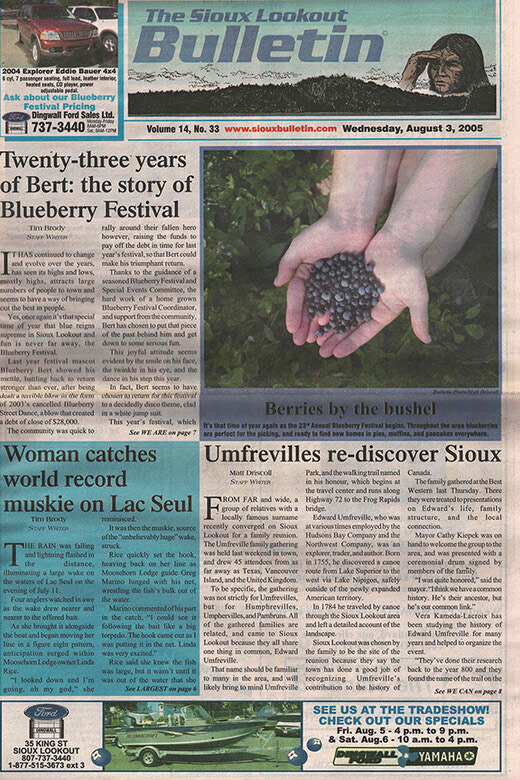 Tuesday, August 2, 2022
Check out these stories from our archives...