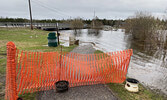 Washouts, flooding due to melting snow, rainfall
Tim Brody - Editor
A washout on Highway 599, about 10 km south of Pickle Lake last week was just one of several washouts and incidents of flooding of roadways that has occurred throughout the region due to melting snow combined with rainfall.
Pickle Lake Deputy Mayor Kayla Blakney said the washout happened on the morning of May 11. The washout closed the highway in both directions. The roadway was repaired by the Ministry of Transportation and reopened on the evening of May 12.
Blakney said it was a relief to get the highway reopened so promptly, "Absolutely. We're super grateful for their expedient repair. It's challenging being in a community with only one access highway. We already are isolated as it is, so having them actually physically isolated, it certainly created some unnecessary stress, but we certainly managed the situation quite well."
MTO shared on May 13 that its staff were assessing and working to repair Nord Road, north of Highway 599, which was closed due to water over the road at various locations and a washout.
Blakney said, "The washout on Nord Road is north of the community and has had very minor impact on the Township."
MTO shared, "The ministry continues to monitor the situation and provides the most up to date information for travelers on www.Ontario.ca/511. Information can also be accessed from the Ontario 511 app (available from Google Play or the App Store), or by dialing 5-1-1 from any phone. This includes road closures and cautions for other hazards including water on the road."
On May 12, the Ministry of Northern Development, Mines, Natural Resources and Forestry (NDMNRF) advised caution when travelling on resource access roads throughout the Northwest Region.
"The recent rainfall combined with melting snow has resulted in many roads covered in water and several washouts that have made sections of roads impassable" they shared, advising, "Be aware that road conditions can deteriorate quickly and access to road networks could be cut off suddenly. For more information, please contact your local ministry district office."
NDMNRF further shared, "In response to the situation, the ministry is providing EMPTY sandbags to those affected by high water levels that reside within unorganized territories.
"Empty sandbags can be picked up at the NDMNRF district office. The sand will not be provided.
"Those receiving sandbags may be asked to provide identification, to ensure that resources are being distributed appropriately.
"For those residing in organized areas, please contact your local municipality if you require support.
"For those impacted by high water levels or to provide information please contact your local district office. The local ministry district office can provide information on where sand may be acquired."
In Sioux Lookout, rising water levels on Pelican Lake have resulted in the closure of the Umfreville Trail near the walking bridge by the Travel Information Centre.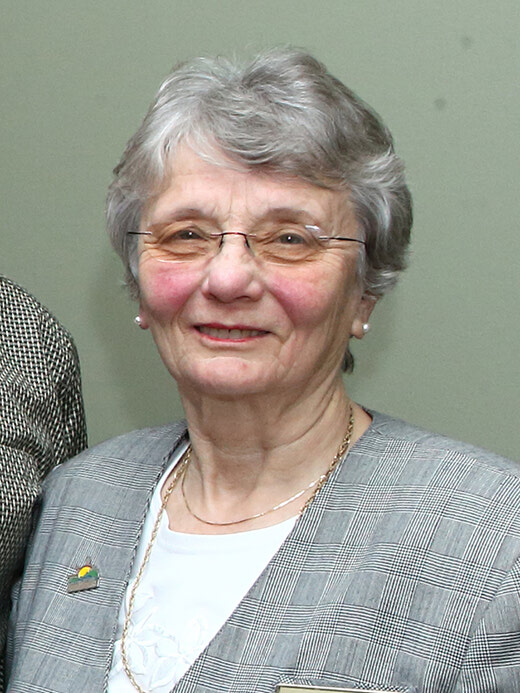 Tuesday, May 17, 2022
Sioux Lookout Municipal Councillor Joyce Timpson represented the community at the Northwestern Ontario Municipal Association (NOMA) Conference and AGM in Fort Frances, April 27 to 29...