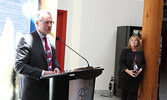 Wait for long-term care beds continues
Tim Brody - Editor
Despite efforts over the years, and as recently as a few weeks ago, Sioux Lookout remains no closer to receiving desperately needed long-term care beds for the Meno Ya Win Health Centre.
On April 14, during Question Period at the Ontario Legislature (https://bit.ly/393XW7i), Kiiwetinoong MPP Sol Mamakwa asked Minister of Long-Term Care Paul Calandra, "The Sioux Lookout Meno Ya Win Health Centre operates a 20-bed long-term care facility (the William A George Extended Care Unit). If you live in Kiiwetinoong, the wait for a bed is between three and five years. The long-term care bed shortage is forcing elders to go hundreds of kilometres away. Thunder Bay and Fort Frances are still very far from home. For people in Toronto, this would be like sending your parent to Sudbury or Ottawa. This is very far from their homes, and it isolates them from their family, language and their way of life. Speaker, Meno Ya Win has been asking for years for these desperately needed long-term care beds. I know this government listens, but when is this government going to hear us?"
Calandra's response, "I've actually already approved an allocation of 76 new beds in Kiiwetinoong in Meno Ya Win."
Mamakwa followed up on this response, asking, "Speaker, the long-term care ratio in Kiiwetinoong is one bed for every 1,500 people. I know the minister just announced that they approved the beds—I know words are good, but we need action; because if we get those beds, it will be one bed for every 300 people. It keeps reaffirming the election promise of a 76-bed facility in Sioux Lookout. Again, it has been four years. Again, there's no movement on the file. It seems Meno Ya Win hasn't even heard about this announcement. When is this government going to make good on this promise to the people of Kiiwetinoong to expand the facility?"
Calandra said, "Again Mr. Speaker, we have made the allocation for there. But he's right; long-term care in northern Ontario is something that was greatly ignored by the previous government—indeed, by the NDP as well, when they held the balance of power. In order to fix that Mr. Speaker, we knew that we had to make some serious changes and bring some beds to the north."
He added that the provincial government has allocated long-term care beds to communities across northern Ontario, going on to list several allocations to several communities.
Sioux Lookout Meno Ya Win Health Centre President and CEO Heather Lee explained, "In May 2018 the Liberal government announced the allocation of 76 new beds for the Sioux Lookout Meno Ya Win Health Centre. This allocation was upheld by the Conservative government in a letter addressed to the health centre later the same year. Once allocated, there is a process to follow, which includes ministry approval for funding of operations and the required infrastructure. Although allocated, the government has not agreed on a model that would appropriately fund the operation of the 76 new beds."
Lee went on to state, "Our team continues to meet with ministry staff on the project; unfortunately, there has been no progress on approval of the funding model, four years after the 2018 announcement. The issue revolves around the government's Long Term Care funding model which is not feasible or sustainable for small hospitals and would place SLMHC in a substantial deficit year over year. Currently, SLMHC operates 20 long term care beds under the Elderly Capital Assistance Program (ELDCAP), which is a funding model that works. If this same type of funding model was approved for the 76 new beds, it would allow our residents who have been waiting at home and in the hospital for extended periods to be in a residence that provides the appropriate level of care, closer to home and their families."
The Meno Ya Win Health Centre, was in fact, designed to have a 96 bed (20 currently operated, plus 76 new once funding becomes available) long-term care facility built onto SLMHC.
Sioux Lookout Meno Ya Win Health Centre serves the Municipality of Sioux Lookout, including Hudson, the towns of Pickle Lake and Savant Lake, and 28 First Nation communities in the Sioux Lookout region, serving a population of about 30,000.
At their regular council meeting on April 20, Sioux Lookout Municipal Council approved the following motion, put forward by Mayor Doug Lawrance, "That Council direct staff to prepare a report on the history of the levy to the Kenora District Home for The Aged, the cost trend over time and the occupancy of Sioux Lookout residents at the William A. George Extended Care Facility."
Lawrance said of the motion, "When that facility was built about 30 years ago, there were probably 18 to 20 residents of Sioux Lookout, Hudson, Pickle Lake, who were in those beds. Over the years, as airports have opened and scheduled flights to the north and we've solidified our position as a health care hub for the northern, remote First Nations, we're very grateful for that as a hub, but it just underscores the need for more long-term care beds for the whole region."
He added, "The access to long-term care beds, in Sioux Lookout, for Sioux Lookout residents, has gone down. We are now serving a much larger region, so we have less beds available, and yet we continue to pay more on an annual basis… for long-term care. So that's what we've asked staff to look into, is alright, what was the basis of when we started paying Kenora District Homes for the Aged? What is the trend over time of how much we're paying every year from municipal taxes? I know it's just under $500,000 last year, and what's the trend in terms of access for Sioux Lookout people to access long-term care in their own community… When staff comes back with that report, council will consider what next to do."
Lawrance said it has been frustrating, despite best efforts made, to continue to see no progress made on the long-term care bed situation.
"When Meno Ya Win Health Centre was planned and designed, it was to include these 96 total beds. For budgetary reasons the ministry pulled out of that at the time of construction. An application was made by Meno Ya Win about 10 years ago, and finally, four years ago, the province, the Ministry of Health, allocated the beds, but they still can't figure out how to fund it. The program that originally funded the Bill George centre was called ELDCAP, and that program was specifically for small, northern, remote communities to build long-term care and about 15 or 20 facilities were built across northern Ontario… and the program died. We still have this huge need, and they need to create a program. They've had years, and I'm sorry, they're fumbling trying to do this. It's a bitter pill to swallow but I see that they're announcing all these thousands of new beds across Ontario, and we're still not there."
Lawrance shared of recent advocacy efforts just weeks ago, "I'll add that when Minister Michael Tibollo was in town five or six weeks ago, regarding mental health and addictions, he got Premier Ford on the telephone for us. We had a telephone conversation with Premier Ford about long-term care. He brought on the Minster of Long-Term Care, Minister Calandra onto the line, and they promised to look into our situation. Heather Lee, CEO of Meno Ya Win shared with us a correspondence that she'd received from the Ministry – still the same old story, they don't' know how to fund it."
"We are sending a letter to Premier Ford, based on the conversation we were able to have with him five or six weeks ago, resulting in the communication between the Ministry and Meno Ya Win, and letting him know that it's still dead in the water and we need action. We'll be asking him if he's still willing to get on that bulldozer and start digging," Lawrance concluded.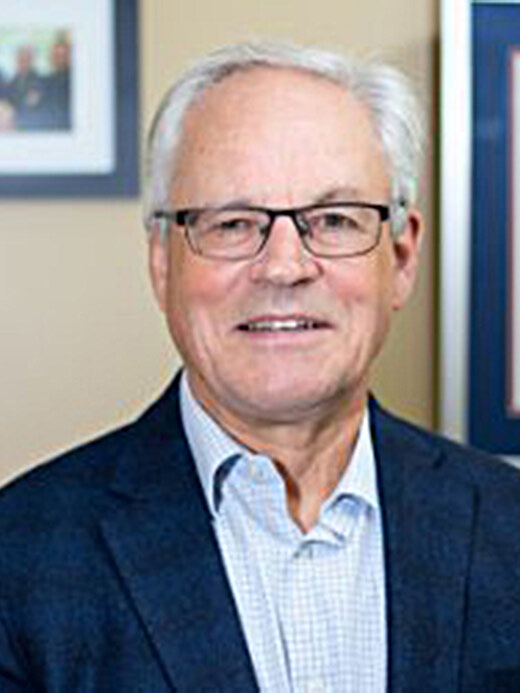 Tuesday, April 26, 2022
The municipalities of Sioux Lookout, Kenora, and Pickle Lake have formed a coalition to address the significant costs of providing police services in their communities...