TSB investigating aircraft crash north of Sioux Lookout
Tim Brody - Editor
The Transportation Safety Board of Canada (TSB) has deployed a team of investigators after a Cessna C208 aircraft crashed into the frozen surface of Lac Seul on March 8.
TSB shared that the incident occurred approximately 17 nautical miles north northwest of the Sioux Lookout Airport.
TSB said the Bamaji Air Incorporated aircraft was travelling from the Sioux Lookout Airport to a work camp at Springpole Lake with one pilot and one passenger.
A Tweet from Trenton JRCC (Joint Rescue Coordination Centre) stated, "A #SAR CC130H Hercules and SAR (Search And Rescue) Techs were on scene at the crash site north of Sioux Lookout, ON in less than an hour." Minor injuries were reported.
The TSB shared that it will gather information and assess the occurrence.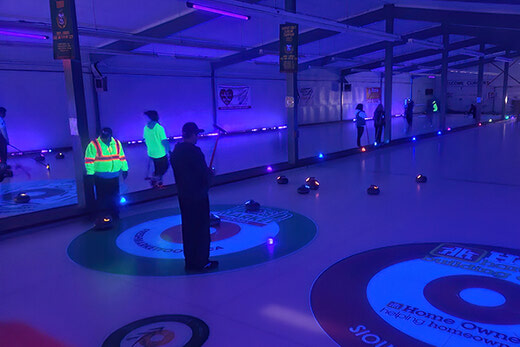 Tuesday, March 15, 2022
For the final bonspiel before the curling season wraps up, the Sioux Lookout Golf and Curling Club decided to put fun over competition. With the lights down and the windows covered, it was the perfect setting for some Glow Curling...