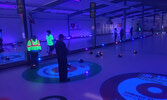 Glow Curling event last bonspiel of the season
Mike Lawrence - Staff Writer
For the final bonspiel before the curling season wraps up, the Sioux Lookout Golf and Curling Club decided to put fun over competition. With the lights down and the windows covered, it was the perfect setting for some Glow Curling.
Speaking after the March 12 event, SLGCC Manager Austen Hoey commented, "I thought it went really well. It wasn't really a competitive thing; it was more just a fun night. We did have some prizes, but they weren't given out for winning, they were more given out to teams that had the most fun."
The event, which kicked off at 6 p.m., was well attended with ten teams of four players each.
Hoey added, "For the most part everyone seemed to have a good time and it went pretty smoothly I'd say."
Looking ahead, Hoey explained, "That was our last bonspiel of the season. We do have curling playoffs on April 8, but that's not a bonspeil it's just the last day of curling. After that we head into golf season as quick as we can."
Despite this being his first attempt at running a glow curling event, Hoey felt the evening went well, and finished by saying, "I just want to thank everyone for coming out and making it a fun night. I've never run a glow curling event before, so I didn't really know what to expect or how it should look, so I was definitely pretty nervous in the week leading up to it. Everyone seemed to have a good time, so that's all I can really ask for."
And for those eager to hit the links, Hoey is hopeful that they can have the course open on or around the May long weekend.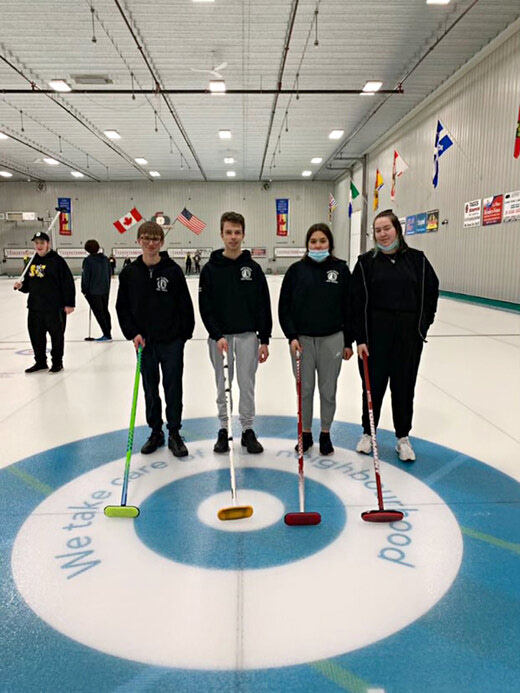 Tuesday, March 15, 2022
A busy week for Sioux North High School athletes prior to the March Break!