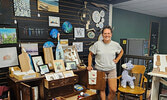 The Hub Collective supporting local artists, crafters
Angela Anderson - Staff Writer
A local business is giving area artists and crafters a platform to sell their work.
Jesse and Adrienne Hochstetler, Nate and Jan Hochstetler, and Galen and Edith Miller purchased Good News Books, The Roastery, and the consignment shop and combined the three businesses together and changed the name to The Hub Collective. In 2022 with the help of Stephanie Wills, Retail Manager, local artists and crafters- The Makers, started to come together.
There are 32 Makers this year whose creations are on display in the consignment shop.
Stephanie Wills explained that The Hub Collective's main goal is to be a place where the community can connect, celebrate, and learn from one another, whether it is through direct trade coffee for the Roastery, dedication to stock Canadian-made giftware, or through the support of local makers with the consignment shop.
Wills said every corner of this locally-owned and operated small business is committed to connecting you with sustainable and exceptional products.
The Makers workshop connects local artists and crafters to a platform that allows them to sell their work. They also host workshops, more information about which can be found online @thehub.collective or on Instagram or on their Facebook page, The Hub Collective/Good News Books.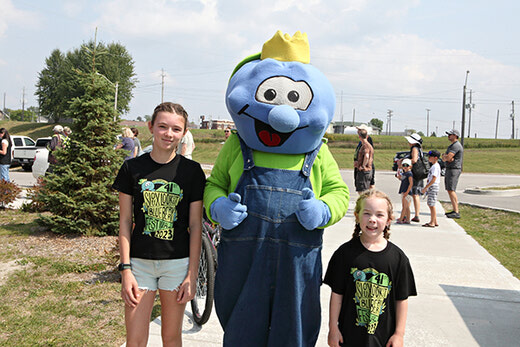 Wednesday, August 9, 2023
Raine Vines (left) and Ella Sitar (right) pose for a photo with Blueberry Festival mascot Blueberry Bert (centre) on August 4 during the opening ceremonies for this year's Blueberry Festival...