Sol Mamakwa re-elected
Tim Brody - Editor
With Elections Ontario reporting results from 45 of 51 polls in the Kiiwetinoong riding as of 12:14 am June 3, NDP incumbent Sol Mamakwa is headed back to Queen's Park with 55.98 percent of the votes.
Mamakwa said he is ready to get back to work for Kiiwetinoong constituents and said he will be working to have the provincial government declare Sioux Lookout a flood area to support people impacted by this spring's high water levels.
He said access to clean drinking water and ending longstanding boil water advisories were issues he heard while campaigning, as well as concern over the possibility of a nuclear waste repository being established in the Ignace area.
High cost of living and high fuel prices were other issues he said voters shared with him.
Mamakwa said he feels the experience he gained in his first term in office will help him better represent constituents in his second term.
"As northerners, whether First Nation treaties or municipalities, there's a way we can work together to come up with solutions to the issues that we face and I think that's one of the things I've learned over the years, our needs, our issues, our successes are very similar and we need to be able to come together to address those issues together," he said.
Voting hours were extended at two polls, one in Pikangikum and another in Mishkeegogamang.
Elections Ontario shared, "There are a number of reasons why polling hours might be extended, it is not unusual, but this is why not all polls were reported as of 12:14 AM."
Voter turnout in the riding was 27.40 percent, down from 45.80 percent recorded in 2018.
Provincially, voter turnout was 43.03 percent.
"We can confirm that voter turnout in the 2022 general election is the lowest on record," Elections Ontario shared.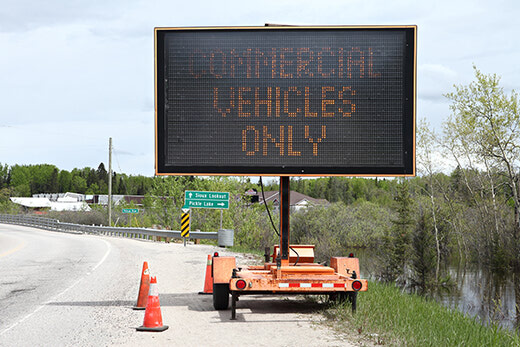 Tuesday, June 7, 2022
The Ed Ariano By-Pass was reopened last week to commercial vehicles allowing Wellington Street to reopen to traffic...