Smile Cookie sales supporting work of Friends of Cedar Bay
Tim Brody - Editor
Smile Cookies are back at Tim Hortons this week and once again, proceeds from Smile Cookie sales are supporting the work of the Friends of Cedar Bay in Sioux Lookout.
Proceeds from Smile Cookie sales raised during the annual campaign support charities and community groups across Canada.
Friends of Cedar Bay board member and volunteer Mike O'Brien shared that money raised through Smile Cookie Sales will go towards Cedar Bay Stables for youth programming.
Just over $9000 was raised in Sioux Lookout during last year's Smile Cookie campaign, while $9600 was raised the year before that.
O'Brien thanked the community for their ongoing support, stating, "It's been just unreal how they've supported us, it's just great."
Smile Cookies will be available from Sept. 19 – 25.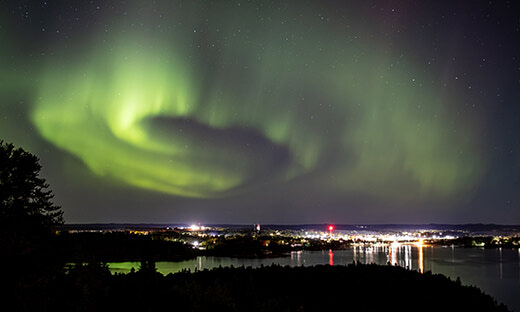 Tuesday, September 13, 2022
Sioux Lookout resident Devon Opden Dries captured this stunning image of the northern lights (aurora borealis) majestically dancing across the sky over Sioux Lookout on the evening of September 3, at approximately 10 p.m., from the top of Sioux Mountain..