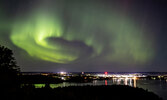 Spectacular sky

Sioux Lookout resident Devon Opden Dries captured this stunning image of the northern lights (aurora borealis) majestically dancing across the sky over Sioux Lookout on the evening of September 3, at approximately 10 p.m., from the top of Sioux Mountain.
"I saw on my aurora forecast app that the activity level was very high, so I wanted to go somewhere special to photograph them. I rode my bike up to the top of Sioux Mountain and set up my camera just as the lights were starting to appear. The lights were bright enough to be seen easily despite the ambient light coming from our little town," he shared.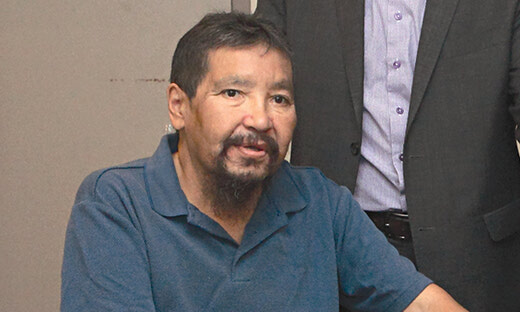 Tuesday, September 13, 2022
Sioux Lookout's Garnet Angeconeb, a survivor of Pelican Lake Indian Residential School, said he is fearful that a legislative change may see him sent away from the community...