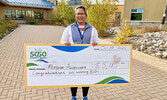 SLMHC Foundation announces October 50/50 draw winner
Andre Gomelyuk - Staff Writer
The Sioux Lookout Meno Ya Win Health Centre Foundation (SLMHCF) announced their October 14th 50/50 draw winner was Meequin Angeconeb.
Angeconeb, a Frenchman's Head, Lac Seul resident, won a total of $5,185.
The next jackpot draw will be held on November 18th, and tickets can be purchased on their website (https://foundation.slmhc.on.ca/). SLMHCF holds 50/50 draws monthly.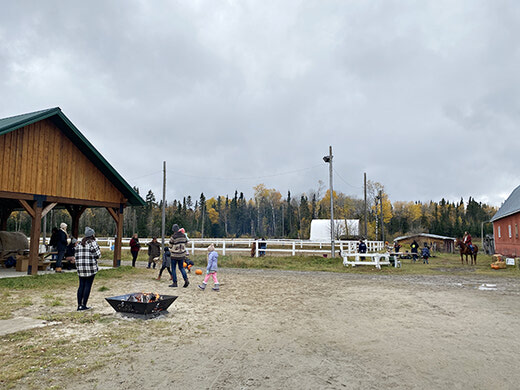 Tuesday, October 18, 2022
A steady stream of community members visited Cedar Bay last Saturday afternoon for the 3rd Annual Cedar Bay Stables Pumpkin Sale and Fall Frolic, hosted by the Friends of Cedar Bay (FCB).