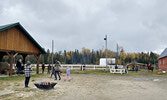 Pumpkin sale and fall frolic
A steady stream of community members visited Cedar Bay last Saturday afternoon for the 3rd Annual Cedar Bay Stables Pumpkin Sale and Fall Frolic, hosted by the Friends of Cedar Bay (FCB).
People were able to purchase pumpkins and baked goods for a donation and enjoy refreshments and pony rides. Sturgeon Fields Photography was also on-site offering photography services.
FCB member and event coordinator Gaby Landheer shared, "It's been nice to see everybody coming with their friends, their families."
Cider and hot chocolate were donated by Fresh Market Foods. Red Brick Café donated the hot water and carafes.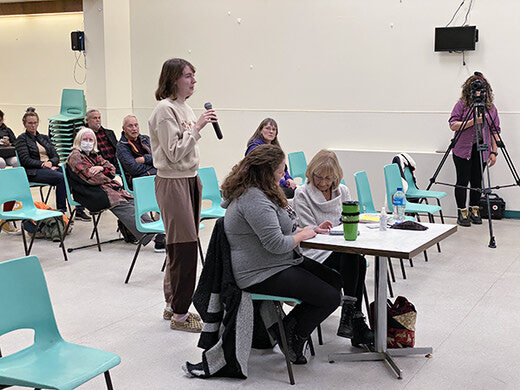 Tuesday, October 18, 2022
Sioux Lookout's housing crisis and labour shortage were two community challenges discussed frequently by councillor-at-large candidates at an All Candidates Forum held on Oct. 12 in the Upper Legion Hall...