SLGCC crowns club champions
Tim Brody - Editor
The Sioux Lookout Golf and Curling Club crowned its club champions this past weekend.
Taking place on August 27 and 28 at the golf course, 54 participants played 18 holes each day of the Club Championship.
The event ended in playoffs to determine both the men's and ladies club champions; a three-hole aggregate with the lowest combined score from holes 1, 4, and 9 deciding this year's champions.
After both shooting 149 during regular play, Matt Gain went on to beat Cortez Favot to become Men's Club Champion. Both Jenna Poirier and Betty Ann Roy shot a 165 in regular play, with Poirier going on to defeat Roy to become Ladies Club Champion.
Roy took home the title of Senior Ladies Club Champion, while Gerson Agustin was Senior Men's Club Champion, shooting a 160.
Sue MacLellan was Super Senior Ladies Club Champion with a 219 and Charlie Roy was Super Senior Men's Club Champion with a 164.
"It was a great weekend. Weather held up and glad to be playing again this year," Agustin said, adding, "The weather was fantastic and the competition was great."
Gain shared, "It was great. The course is in great shape… It was nice to playoff with a kid I coached in high school, Cortez (Favot)." "Overall, it was a great weekend," he said.
"First time I've played the club championship. The playoff was very exciting and fun," Betty Ann Roy said.
"I thought it was great. I typically don't play in it. Throughout the competition I felt like everybody was playing similarly and so the pressure was on the entire time. Huge props to Betty Ann. She put the pressure on and I was feeling it. Playoff was exciting," Poirier said.
"Having two playoffs for the two championships was super exciting. Lots of carts driving around trying to get to the best vantage points, that was really cool," Club Manager Austen Hoey said, adding it was a great weekend.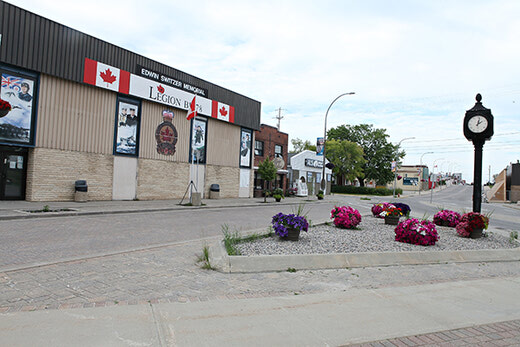 Tuesday, August 30, 2022
A section of Front Street in Sioux Lookout will now be known as Valour Way....