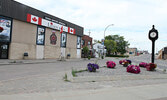 Section of Front Street renamed Valour Way
Tim Brody - Editor
A section of Front Street in Sioux Lookout will now be known as Valour Way.
At their August 24 regular council meeting, Sioux Lookout Municipal Council voted to authorize the passing of By-law No. 49-22, Being a By-law to Rename a Portion of Front Street to Valour Way.
Brian P. MacKinnon, Manager of Corporate Services/Municipal Clerk, shared in his written report to council that staff were approached by the Royal Canadian Legion, Branch 78 (Edwin Switzer Memorial), to request that the portion of Front Street between Al's Sports Excellence and the Royal Canadian Legion be renamed to "Valour Way."
"This is one of several initiatives currently being undertaken by the local Legion to honour, recognize, and memorialize the local and regional veterans for their service," MacKinnon's report stated.
"Other initiatives underway include:
• Remembrance Banners – these will be installed on hydro poles in the downtown core each year, from approximately mid-October until Remembrance Day.
• Cenotaph Walkway – the Legion has requested that the walkway from the Farlinger Park/Town Beach parking lot to the Cenotaph be reinstalled. The Municipality will supervise the work, and the Legion will cover the costs. This is to ensure respect for protocols in approaching the Cenotaph "on parade"."
Legion President Kirk Drew shared, "This was all put together as a part of a project we started working on a year ago."
Drew said a contest was held by the Legion to pick a new name for this section of Front Street, adding that the word "valour" came up often in proposed street names, which is why it was chosen.
The name change, he said, recognizes and honours the sacrifices of past and current veterans.
Drew is hopeful the new street signage will be in place for Remembrance Day.
Speaking to the new banners, he explained they will honour the men and women whose names appear on the cenotaph.
Drew said a generous donation of cement from Cook Construction will be used to reinstall the walkway from the parking lot to the cenotaph.
Another project the Legion is working with the Municipality of Sioux Lookout on is to have part of the curb in front of the Legion removed to allow for better handicap access.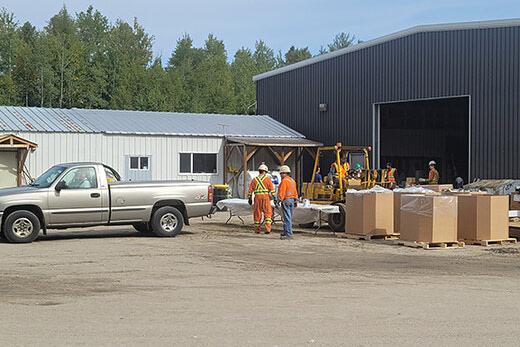 Tuesday, August 30, 2022
Residents are being asked to save the date - Sept. 10, for this year's Municipal Hazardous or Special Waste (MHSW) Collection event, which will run from 8 a.m. until 3 p.m. at the Public Works Garage at 41 Fifth Avenue...