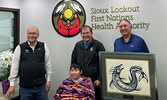 SLFNHA opens Thunder Bay office
Tim Brody - Editor
Sioux Lookout First Nations Health Authority (SLFNHA) has expanded.
On April 21, SLFNHA celebrated the opening of its new satellite office location in Thunder Bay, at 981 Balmoral Street, Suite 200.
SLFNHA CEO and President James Morris and Acting Board Chair Howard Meshake were on hand with Elders and local dignitaries to offer blessings to the new site.
"The expanding needs of the communities served by SLFNHA, which number 33 First Nations and include more than 40,000 people, both on and off-reserve, has required the expansion of SLFNHA to Thunder Bay," the organization shared.
"Many people from these communities find themselves needing medical services in urban settings like Thunder Bay. Having an office here in Thunder Bay will help with patient navigation, facilitate relationships with local stakeholders, and address the growing staffing needs of SLFNHA," Morris explained.
SLFNHA shared that, since April 2021, there have been nearly 5,100 visits by SLFNHA community members to Thunder Bay for medical appointments. That number was almost 800 in November 2021 alone.
SLFNHA explained, "The move to create a Thunder Bay office comes after much thought and consideration by the SLFNHA Board, which was advised in a 2021 report by Public Health Physician Dr. John Guilfoyle that a presence in Thunder Bay would address the growing needs of SLFNHA community members in urban settings. Guilfoyle, who has since retired, speaks with over 30 years of experience in the Public Health field."
The Thunder Bay office is currently operating with essential staff only, as aligned with current SLFNHA health and safety policy.
SLFNHA's current offices in Sioux Lookout will remain fully operational with no reductions in staff and no programs will move from Sioux Lookout.
In fact, Morris shared that current programs will be enhanced, "There will be a positive impact on the Sioux Lookout offices or programs as we will be able to staff some of the vacant positions. This will provide more services to the communities we serve. We will also have the convenience of a satellite location in Thunder Bay for meetings and other business arising in and around Thunder Bay."
Services and programs operating out of the new Thunder Bay office include:
Patient Navigation support for community members visiting Thunder Bay for appointments (translation, orientation, improve access to health services)
Administration (Human Resources, Finance, Communications, IT)
Approaches to Community Wellbeing (Public Health Programming), teams to travel to the communities
Office Space for Mikinakoos Children's Foundation

A Thunder Bay location assists in recruiting for these roles.
i. There are currently 16 vacancies for positions that can be based out of Thunder Bay
ii. 32 roles are currently based out of the Thunder Bay area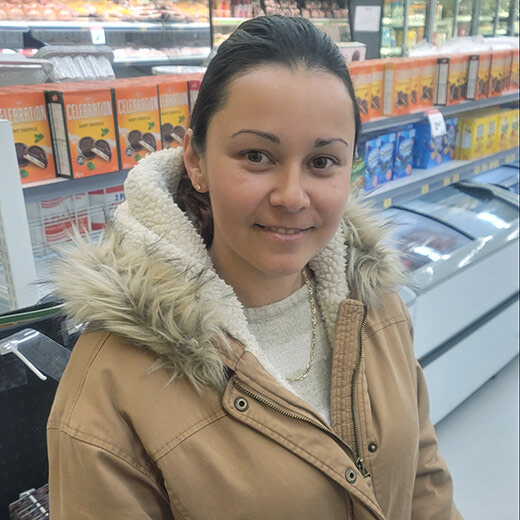 Tuesday, April 26, 2022
Melenie Zatorski, Robbie Robertson, Braedon Gray, and Romaine Lyon answer this week's question.