Question of the week:
It has been a long winter. When do you think the snow will be gone?
Melenie Zatorski
Supervisor at Tikinagan
By May 20th.
Robbie Robertson
Retired
First week in June.
Braedon Gray
Fashion Department at Giant Tiger
Mid-May.
Romaine Lyon
Family and Child Advocate, Wapekeka First Nation
About two more weeks.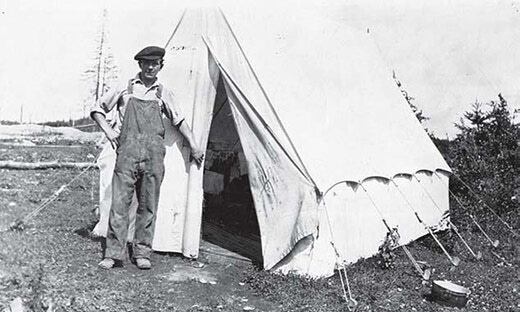 Tuesday, April 26, 2022
The handwritten caption underneath reads "Hanson Harper." Date unknown.