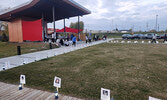 Sisters in Spirit vigil held at Town Beach
Staff Writer - Andre Gomelyuk
Sioux Lookout and area residents came together on Oct. 4 to honour the lives of Missing and Murdered Indigenous Women and Girls (MMIWG) by participating in a Sisters in Spirit Vigil that evening.
Put on by Sioux Lookout's Violence Action and Awareness Committee, the vigil began at 6:30 p.m. at the Town Beach with organizers lighting lamps underneath small signs, displayed across the boardwalk to remember missing and murdered Indigenous women and girls.
Laura Lilly an event organizer, shared how scary the issue is as it can happen to anyone, especially with the prevalence of human trafficking. "Even in our community, that (people) are gone missing, and there is no explanation with no follow-up," Lilly commented.
Sisters in Spirit vigils were first initiated by the Native Women's Association of Canada (NWAC), Amnesty International Canada and KAIROS Canada.
Organizers provided a light dinner to the attendees with soup, bannock, deserts and refreshments. They also gave out purple Sisters in Spirt shirts and buttons for solidarity. The vigil included drumming and a prayer by community Elder Romaine Lyon, as the organizers encouraged those in attendance to view the pictures on display of the missing people and read information as to if they have ever been found or a story of who they were.
"For a lot of them, it is something that is close to them, many of them are Indigenous… I think paying our respects is really important," said Kaylee McClain, an organizer who also works at Sunset Women's Aboriginal Circle (SWAC) for the Courage for Change and Anti-Human Trafficking programs.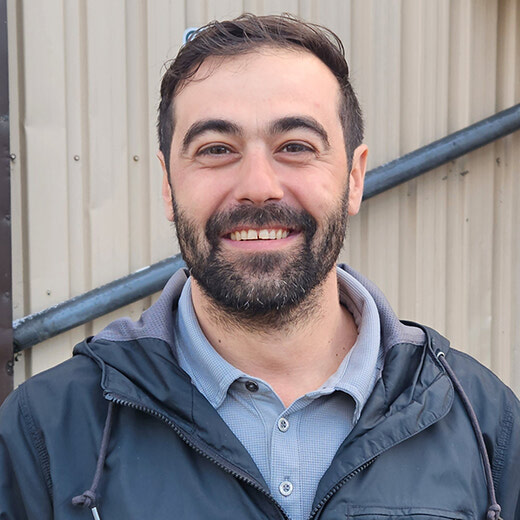 Tuesday, October 11, 2022
Calvin Zaffino, Ben O'Driscoll, Sylvie Bérubé, Dick MacKenzie, and John Cole answer this week's question.