Question of the week:
What do you enjoy about autumn?
Calvin Zaffino
Sales Rep. at Sioux Lookout GM
Hunting.
Ben O'Driscoll
Heavy Equipment Operator
Fall fishing.

Sylvie Bérubé
Self Employed
Thankfully not winter yet.

Dick MacKenzie
Retired
Cooling temperatures, changing leaves, migrating birds and change of ambiance.

John Cole
Retired/Legion Member
That much closer to next summer.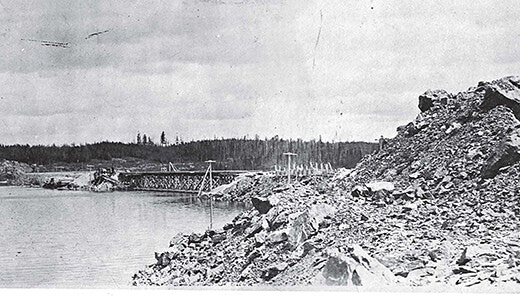 Tuesday, October 11, 2022
A black and white photograph of the iron bridge while under construction...