Sioux Wolverines, Sioux Storm compete in weekend tournaments, community continues Kraft Hockeyville bid
Tim Brody - Editor
The U11 Sioux Wolverines were B Side champs in their home tournament, which ran from Feb. 10-12 at the Sioux Lookout Memorial Arena.
Seven teams took part in the U11 Tournament, visiting from Dryden, Ear Falls, and Red Lake.
The Wolverines edged the Dryden Knights 4-3. In the A Side final, the Red Lake Rebels beat the Red Lake Royals 3-2.
Also last weekend, the U13 Sioux Storm were in Kenora for the Winter Blast Tournament, finishing in a four way tie for 5th place. Sixteen teams competed in the tournament.
Sioux Lookout is in the running to become the next Kraft Hockeyville with the Sioux Lookout Minor Hockey Association (SLMHA) leading the charge with support from the Municipality of Sioux Lookout. They are encouraging the community to back Sioux Lookout's bid for the title.
The nomination and rally phase of the contest runs until Feb. 19. People must be 13 years or older and a Canadian citizen to participate. Photos and posts must be original.
SLMHA posted on their Facebook page that supporting the community's Kraft Hockeyville bid is as easy as following these steps:
Step 1 – Visit Sioux Lookout's Kraft Hockeyville Page (https://bit.ly/3wFNZpf)
Step 2 – Create an account.
Step 3 – Post your 5 best hockey photos.
Step 4 – Post a note that says why you believe our arena needs an upgrade and why our community deserves this opportunity.
Step 5 – Like 15 photos or notes posted by others.
Step 6 – Share Sioux Lookout's Kraft Hockeyville Page on social media/email and encourage others to follow these steps.
Judging will take place between Feb. 20 and March 11 with the top four finalists being announced on March 11.
Top prize in the contest is an opportunity to host an NHL game and $250,000 in arena upgrades. All three runners-up will receive $25,000 for arena upgrades.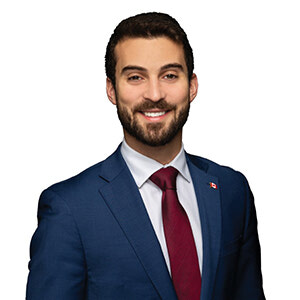 Wednesday, February 15, 2023
It has been a busy couple of weeks as Parliament is now back in session. It is always an honour to represent northwestern Ontario in Ottawa...