Report From Parliament Hill
Eric Melillo, MP, Kenora Riding
Dear Constituents,
It has been a busy couple of weeks as Parliament is now back in session. It is always an honour to represent northwestern Ontario in Ottawa.
Remove the Carbon Tax
This week our Conservative team introduced another motion calling on the government to immediately cancel the carbon tax.
The Bank of Canada Governor has said the carbon tax is contributing to inflation. The Parliamentary Budget Officer has confirmed households pay more in carbon tax than they receive back through rebates while emissions continue to rise in Canada. The cost of living is skyrocketing with the prices of home-heating prices, gas, and groceries all climbing up.
Rather than vote to remove the tax, the NDP-Liberal coalition voted to keep the tax. Not only did they vote to keep the carbon tax but later this year they plan to triple this tax which will only make things more expensive.
I, alongside my Conservative colleagues, will continue advocating for the carbon tax to be removed.
Curling Championships
I appreciated the opportunity to rise in the House of Commons and deliver a statement recognizing the recent Northern Ontario Curling Championships in Kenora. Thank you to all the organizers and volunteers who made the tournament a success and to local teams Meadows and Szajewski for representing our region so well.
I look forward to cheering on team Northern Ontario at the Scotties and Brier later this spring.
Working for You
If you're planning to be in Ottawa and are interested in attending Question Period or taking a tour of Parliament please let me know and my office can help reserve Question Period and tour tickets.
As always, if there is anything my office can assist you with, please call me at 807-223-2182 (Dryden) or 807-468-2170 (Kenora) or email me at [email protected].
Sincerely,
Eric Melillo
Member of Parliament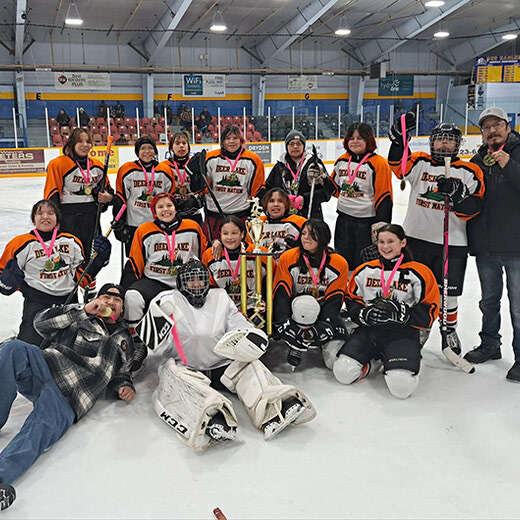 Wednesday, February 15, 2023
From "ragtag" beginnings, the Lil Bands Native Youth Hockey Tournament has grown into a major annual event drawing hundreds of participants...