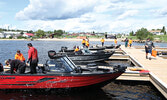 Sioux Lookout Walleye Weekend cancelled
Tim Brody - Editor
Sioux Lookout's Walleye Weekend has been cancelled.
The tournament was to have run June 11 and 12.
Sioux Lookout Walleye Weekend Chair Jeremy Funk said the decision to cancel the tournament was not an easy one. "It was a very difficult decision to come to… we put a lot of work into planning this, we started 2022's tournament's work as soon as 2021's ended."
Funk said the committee had hoped the high water levels Sioux Lookout is experiencing might have receded in time to allow the tournament to proceed, but unfortunately that did not happen. Funk added that the committee wanted to give participants, both local and out of town, advance notice so they could change their plans and not have to find out about the cancellation last minute.
Funk shared in a post on the Sioux Lookout Walleye Weekend Facebook page, "The committee is extremely disheartened at the cancellation but after talking with tournament friends and colleagues, we do feel at this time it is the best course of action due largely to the following concerns:

Safety
Boat launch access / logistics
Extremely high water levels
Restricted lake access
Flood conditions
Increased risk of damage to property
Loss of use of municipal dock/ramp

And the list goes on...
"Again, the walleye committee wishes to express our sincere apologies for the cancellation. With Sioux Lookout being in a state of emergency there is too much on the go and too many obstacles this year."
Funk added, "It's extra hard to have to cancel… I still stand by the decision. My personal view is that cancelling was the right decision, that's what I presented to the group. I would like to thank our sponsors, our main sponsor Madsen Motors and Mascotto's Marine. John (Madsen) was great. He was my first call when we decided we wanted to cancel, and he completely understood… We have residents in this community displaced completely from their homes due to the flooding and honestly, I would feel bad putting 100 boats in the bay in front of town with the troubles that Lakeshore (Drive) is having. All of those things just came together and made it the logical decision to cancel the tournament until next year. So, John and Madsen's as our main sponsors were definitely supportive... The majority of the teams we've talked to, they've replied already, have carried over their spots to 2023, and we thank them for that."
Funk said, "The biggest issue was safety of our volunteers on the docks, the competitors on the lakes, our boat checkers out on the lakes, there's debris floating everywhere, some of our bridges are impassable."
He said teams, sponsors and community members have been supportive of the decision to cancel the tournament this year.
He added, "It was a shame because we went from 75 to 100 teams. We were able to advertise a $10,000 cash prize, we filled those extra 25 spots, so we were looking at our biggest tournament yet."
Teams were provided with the option to carry forward their spot to 2023 or accept a full refund.
The 2023 Sioux Lookout Walleye Weekend is slated to run June 10 and 11.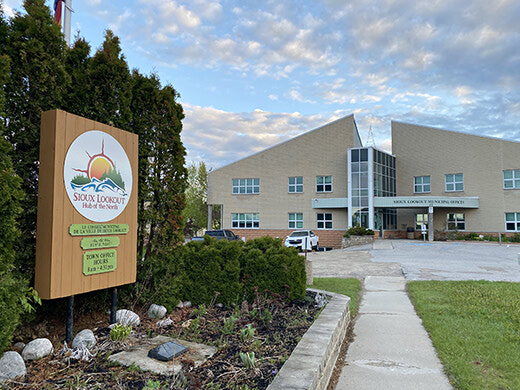 Tuesday, June 7, 2022
Fall may seem a long way off but the process to elect our next mayor and council is already underway...