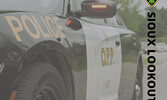 Sioux Lookout OPP investigating assault with a weapon
Tim Brody - Editor
Sioux Lookout OPP are asking for the public's help as they investigate an assault with weapon.
"On Friday, September 9, 2022, around 10:00 p.m., OPP officers responded to an assault in progress on Lakeshore Drive in the Municipality of Sioux Lookout. Upon arrival, police and ambulance located and assisted one victim in medical distress," Sioux Lookout OPP shared.
Police are hoping to speak with anyone who may have additional information related to this incident. Anyone with information is requested to call the Sioux Lookout OPP at 1-888-310-1122. Should people wish to remain anonymous, they may call Crime Stoppers at 1-800-222-8477 (TIPS), or report online through ontariocrimestoppers.ca, where you may be eligible to receive a cash reward of up to $2,000.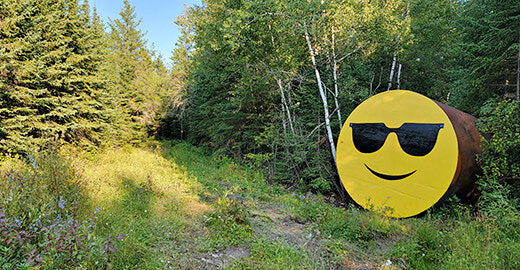 Tuesday, October 11, 2022
Local artist Kayla Bonello is hoping a large emoji she has created in Hudson will put a smile on peoples' faces.