Local artist hopes to bring community together with large smiley emoji
Staff Writer - Andre Gomelyuk
Local artist Kayla Bonello is hoping a large emoji she has created in Hudson will put a smile on peoples' faces. On September 5, Bonello painted a giant smiley emoji on a large steel drum, located just off the skidoo-toboggan trail near the Hudson Boat Bay boat launch. "I wanted to make a really fun point of interest for the community whether it be for visitors of Hudson's Boat Bay boat launch, hikers, or the Ojibway Power Toboggan Association visitors in the winter.
"Hudson needed something fun and engaging that would bring people to come check out the wonderful spots we have to enjoy," stated Bonello, a Hudson resident.
Local resident Micheal Starrett shared, "This trail (running from Boat Bay to Italian Bay, in Hudson) is kept open by Hudson locals and used in the winter months as the "A" trail for snowmobiling by the NWOSTA (OPTA)."
He continued, "As for the emoji, I hope it becomes a trailside attraction for snowmobilers to stop and get a picture."
Bonello shared that this emoji project is her first community mural since moving from Georgetown, Ontario to Sioux Lookout in late 2019. Bonello said of creating the large piece of art, "Making the emoji, on an 11'2" diameter steel drum, was a little intimidating. The surface was prepped in yellow exterior paint. I used the measurements taken in computer software to prep a small 8.5"x11" grid layout for reference to have on hand while I painted. There was a lot of painter's tape involved so that I kept it proportionate, and then lots of stepping off the ladder to stand back and eyeball placement and symmetry."
"I think for many people – just getting started is the hardest part. It's hard to look past comparing yourself against artists that are well established or have a set 'style'. For many young, wanna-be, or returning artists I always encourage them to just create, try, and experiment. You're not going to know what style you like until you try it." Bonello said, adding that the learning experience is not static, and her taste stylistically has evolved as her personal tastes have changed. Bonello's inspiration to start painting was a family friend, named Boreen Fitzgibbons. "She was known for her Inuit and Indigenous chief pastel portraits of elders in Nunavut, Labrador Communities, as well as oil paintings. She told me that if I wanted to learn to paint, she would teach me," Bonello commented when asked about the start of her painting inspirations. She went on to share that she would love to be more involved with creativity in the community, "Whether it be art classes, workshops, art pop-up events where other artists can share their work with the community, or mural collaborations to beautify the town. There are so many talented artists in the area, and it would be great to showcase all the uniqueness of the artist diversity both culturally and geographically through future artist and craft installations."
"I wanted to put forward or do things into this community that create smiles and be engaging – whether it be helping others or doing art installations that others can interact and enjoy easily." Bonello said of creating the large emoji.
If anyone is interested in supporting Bonello's artwork, she has some original art available at Good News Bookstore, as well as a collection of stationary card prints available at the Chamber of Commerce office at the Travel Information Centre as well. Bonello shared she is open to taking commissions and can be reached through email at [email protected].
People can also view previous artworks she has made on Instagram by searching @kaylabonelloart.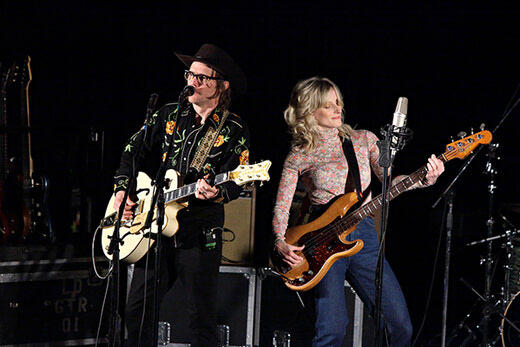 Tuesday, October 11, 2022
The Sioux Hudson Entertainment Series is back with a season line-up featuring a variety of performance and musical acts...