Sioux Lookout elects mix of experienced, new councillors
Tim Brody - Editor
The results are in, and Sioux Lookout will be represented by three returning and three new councillors-at-large following the recent municipal election.
After the voting period concluded on Oct. 24, Joe Cassidy was re-elected with 725 votes. Joan Cosco was elected with 710 votes. Luc Beaulne was elected with 614 votes. Cory Lago was re-elected with 612 votes. Joyce Timpson was re-elected with 592 votes. And Reece Van Breda was elected with 565 votes.
Councillor-at-large candidate Brent Wesley narrowly missed being elected with 562 votes. Councillor-at-large candidate Manuela Michelizzi received 418 votes, while councillor-at-large candidate Dan Rioux received 363 votes.
Sioux Lookout Mayor Doug Lawrance was acclaimed for a third term in August.
Voter turnout was 33.1 percent, with 3,185 eligible electors on the voters list, including revisions (additions and deletions) made right up to the closing of voting on October 24th.
Voter turnout in the 2020 by-election in Sioux Lookout was 32.3 percent. Voter turnout in the 2018 election in Sioux Lookout was 55.2 percent.
Brian P. MacKinnon, Manager of Corporate Services/ Municipal Clerk, noted regarding voter turnout:
• "Voter exhaustion is a real thing – electors in Ontario have voted three times in 13 months (federally, provincially, and now municipally)
• Acclamations impact turnout – especially when the Office of the Mayor is acclaimed; one-third of all mayors/reeves had been acclaimed in the 2022 municipal elections across Ontario
• Last Municipal Election (2018) - had lowest voter turnout (38%) in 40 years (dating back to 1982)
• Voter apathy – people are just not engaged, and this applies to all orders of government; part of the reason is the surge in "toxic dialogue" on social media" (Sources: AMO, Samra Centre for Democracy, CBC News).
The new Council will be sworn in at the next Regular Council meeting on Wednesday, November 16th, starting at 5:30 p.m. in Council Chambers.
The following School Trustees were acclaimed in August:
• Steve Poling, English Public - Keewatin-Patricia District School Board
• Jim Kulchyski, English Separate - Northwest Catholic District School Board
• Cathy Bowen, English Separate - Northwest Catholic District School Board
• Anne-Marie Gélineault, French Public - Conseil Scolaire Public du Grand Nord de l'Ontario
• Micheline Lovenuk, French Separate - Conseil Scolaire de District Catholique des Aurores Boréales
Sioux Lookout Mayor Doug Lawrance commented of the mix of experienced and new councillors who were elected, "It brings experience to the council table and the community obviously feels confident in them (the incumbents who were re-elected). And bringing three new councillors in brings new blood, new energy and new ideas as well. So, I think it's a great mix."
Looking ahead, Lawrance said, "The Municipality certainly has some ongoing priorities, challenges, opportunities. I think, for me, healthcare, although it's not a direct municipal concern, is a real concern for everybody living here. Being actively involved in as many ways as we can to ensure that our municipality has the best healthcare we can achieve, that could be being engaged in physician recruitment, in trying to establish more housing for employees working with healthcare agencies, working with the new Ontario health team, all those are ways to try and get more long-term care, more homecare, more staff for the hospital, and housing for people."
He added, "We're still working with the Solicitor General and our policing coalition with Pickle Lake and Kenora trying to achieve a better, more significant discount for policing costs. We're working with the Healthy Community Task Force and the Municipality in rolling out some of the actions from our Community Safety and Wellbeing Plan."
"Housing and some of the land developments, we're looking at in terms of commercial and housing space, the Bigwood development, the Hillcrest development. Infrastructure obviously, trying to continue upgrading improving our existing infrastructure," Lawrance noted.
"There's lots of jobs in Sioux Lookout, absolutely. There's more jobs than there are people to fill them. There's not enough housing. Those are facts," he said, adding, "Those facts are exacerbated here. Those exist throughout the province, throughout the country. We're not alone in trying to work on that challenge. We'll be looking at getting as much provincial and federal help as we can to try and address these challenges."
"Tackling each issue and challenge and decision and looking at it through the lens of what's in the best interest of the overall community. And if that's the lens we use, I think we'll have success," Lawrance concluded.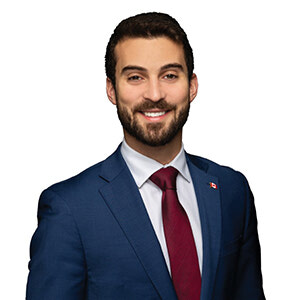 Tuesday, November 1, 2022
I want to congratulate all the re-elected and newly elected mayors and councillors across the region.  I look forward to working together...