Report From Parliament Hill
Eric Melillo, MP, Kenora Riding
Dear Constituents,
I want to congratulate all the re-elected and newly elected mayors and councillors across the region. I look forward to working together.
I also want to recognize the hard work and leadership of Brian Indian from Onigaming First Nation who was recently announced as a 2022 recipient of the National First Nations Water Leadership Award.
Remembrance Period
As Canada enters November, and our remembrance period ahead of Remembrance Day, I encourage everyone to support Canada's veterans by wearing a poppy, and taking time in the next week to reflect and remember the sacrifices made for the country we have today.
Motion to Reduce Taxes on Home-Heating
Last week my colleagues and I introduced a motion, calling on the government to eliminate taxes on home heating this winter. With energy prices expected to skyrocket in the coming months, I was hopeful that this motion would pass and provide a bit of relief to Canadians this winter.
However, this week the NDP and Liberals voted against that motion and it did not pass.
Over the past two months my colleagues and I have introduced three motions designed to reduce the cost of living, including a motion to cancel the carbon tax, reduce taxes on home-heating and a motion to prevent the government from introducing any new taxes. Sadly, each motion has been voted down by the Liberal and NDP MP's.
Working for You
If you're planning to be in Ottawa, and are interested in attending Question Period or taking a tour of Parliament, please let me know and my office can help reserve Question Period and tour tickets.
As always, if there is anything my office can assist you with, please call me at 807-223-2182 (Dryden) or 807-468-2170 (Kenora) or email me at [email protected].
Sincerely,
Eric Melillo
Member of Parliament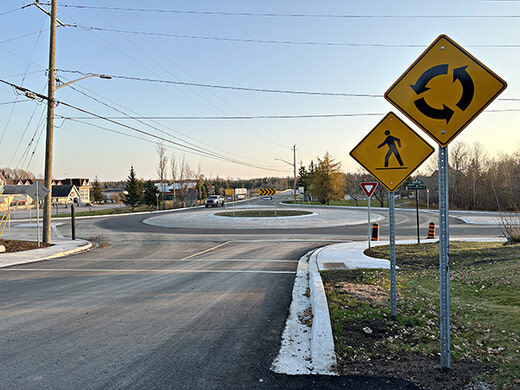 Tuesday, October 25, 2022
The roundabout at the intersection of Wellington Street, First Avenue and Hillcrest Drive in Sioux Lookout opened to traffic on Oct. 20...