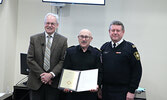 Service recognition
Sioux Lookout's Emergency Services Manager/Fire Chief Rob Favot was recognized by the Office of the Fire Marshal (OFM) for 46 years of service with the Sioux Lookout Fire Department at the Feb. 15 Regular Meeting of Council.
Pictured: Sioux Lookout Mayor Doug Lawrance (left) and OFM Fire Protection Advisor Larry Lundy (right) congratulate Favot (centre).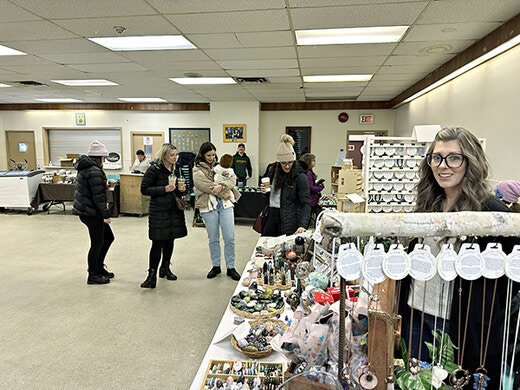 Tuesday, February 21, 2023
The Sioux Lookout Chamber of Commerce hosted a Family Day Market at the Legion on Feb. 18, attended by 12 vendors from Sioux Lookout, Dryden and Rainy River...