Seniors tennis
Sioux Lookout hosted an Ontario Senior Games Association (OSGA) tennis tournament on June 8.
Eleven people took part in the tournament, which included Men's Doubles, Women's Doubles and Mixed Doubles events.
Winners were:

Men's Doubles
Gold - James Mansfield
& Al Christensen

Silver - Eric Salo & Gus MacLellan
Women's Doubles
Gold - Margot Saari & Sue MacLellan
Silver - Lisa Larsh & Linda Rice
Bronze - Faye Libler & Carol Wood
Mixed Doubles
Gold - Johnny Libler & Lisa Larsh
Silver - Gus & Susan MacLellan
Bronze - (tie) James Mansfield & Linda Rice
- Al Christensen & Margot Saari

Event coordinator Lisa Larsh shared, "After two rain delays (June 2 and 3), we had a beautiful day to play. All the matches ran smoothly and those not playing volunteered to act as an umpire for those playing. It was a long day of tennis, but everyone was happy to play and to finally have a tournament in Sioux Lookout. I received lots of support from the players, the rec centre and from the senior centre."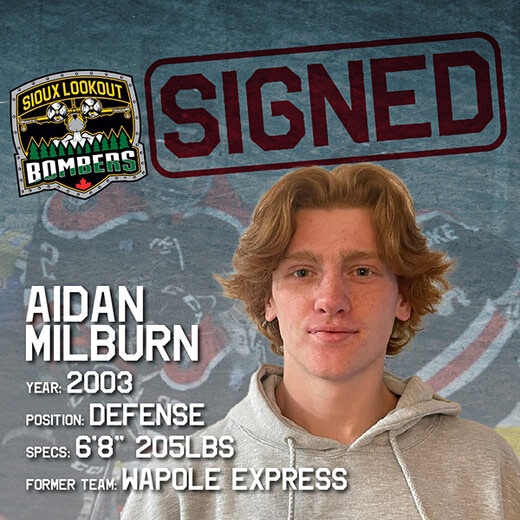 Tuesday, June 21, 2022
The Sioux Lookout Bombers are rapidly adding to their roster leading up to their Superior International Junior Hockey League (SIJHL) debut in September...