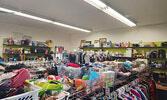 Salvation Army Thrift Store sorts through generous donations amidst setbacks
Andre Gomelyuk - Staff Writer
Sioux Lookout's Salvation Army Thrift Store is facing storage issues due to an overflow of donations.
The Thrift Store shared on the Sioux Lookout & Area Events & Services Facebook page, on Sept. 9, that they continue to be overwhelmed with donations and are temporarily unable to accept any clothing or housewares.
The store is very thankful to the Sioux Lookout community for its great generosity.
Volunteers at the Thrift Store sort through donations daily with a limited availability of in-store space and three outdoor sheds used for storage. The volunteers stay busy at the Thrift Store going through donations and sorting them by season and usability.
Lois Momberquette, a manager at the store, expressed that due to it being a small store, there are some donations that are not to be accepted due to space and capacity. The store does not accept any book or furniture donations. Second-hand donations should be in good condition. Donations are only accepted during business hours on Tuesday and Saturday. Any donations left outside in the elements may become ruined due to the weather and unusable for reuse. Momberquette went on to share that when the donation sheds become full, they contact northern communities such as Mishkeegogamang First Nation to come by and pick up some of the donations.
The store continues to operate at limited capacity for the safety of immunocompromised volunteers, maintaining a mask policy with no more than 8 customers allowed in the store at a time. Customers are given fifteen minutes to shop when there is a line.
Although a larger capacity could solve many of the Thrift Stores storage problems, volunteers believe a larger building would creates more financial uncertainty due to existing limitations to expanding the existing property. Although there have been accessibility concerns lately due to the Wellington Street closure, volunteers said they are still seeing a steady stream of visitors.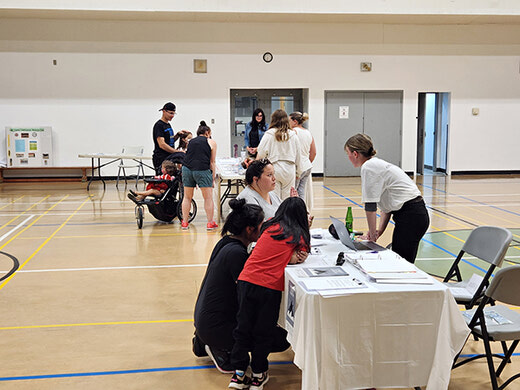 Tuesday, September 13, 2022
The Municipality of Sioux Lookout eagerly invited community members to the Recreation Centre Gymnasium on September 14 to view activities that children and parents can register for this fall and winter season...