Rubber Ducky Race
This year's Rubber Ducky Race in support of the Sioux Lookout Skating Club was a sell out, with 750 colourful rubber ducks gently making their way down the creek at the Sioux Lookout Golf and Curling Club on race day, August 4.
This year's first prize was $500 and went to Trudy Muir. Second was $250, which went to Kathy George. Third prize was $150 and went to Laura Saudino. A $100 prize was awarded for having the last place duck, which went to Kim Suprovich.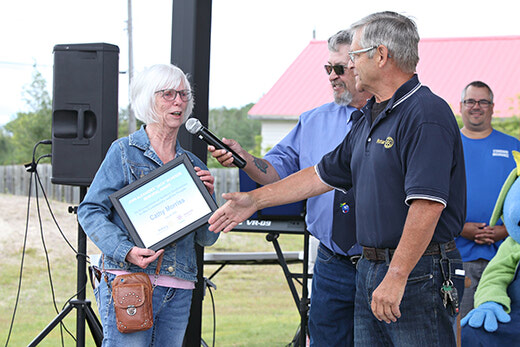 Friday, July 29, 2022
Cathy Morriss is this year's recipient of the John Alexander "Jack" McKenzie Memorial Award.
Presented annually by the Rotary Club of Sioux Lookout, the award recognizes outstanding volunteerism, as exemplified by the award's namesake...