Roundabout project on schedule for October completion
Tim Brody - Editor
The roundabout project currently underway at the intersection of Wellington Street and 1st Avenue South is running on schedule and on budget according to Keewatin-Aski Ltd Engineering and Architecture, the project manager/consulting engineer for the project.
Keewatin-Aski informed that all stormwater piping and stormwater catchments have been installed and the new road and intersection structures are 90 percent constructed.
New concrete curb and gutter and sidewalks are to be constructed starting after the Labour Day long weekend. Preparation for asphalt will be initiated mid -September after the concrete work is complete with asphalt placement expected to begin in early October.
Keewatin-Aski Ltd informed that the contractor, Makkinga Contractors, have maintained their schedule to date and there is no expectation of delays with the concreate and asphalt work.
Keewatin-Aski Ltd informed that the project is within budget for the work completed to date and is not expected to exceed the project's total budget with the remaining work yet to be constructed.
The roundabout is expected to be open to traffic prior to the end of October.
The total projected cost of the project is $2,556,573 breaking down as:

Grants - $1,605,926 – ICIP Funding

Municipal - $589,547 – Long Term Debt

Municipal - $361,100 – Road Reserves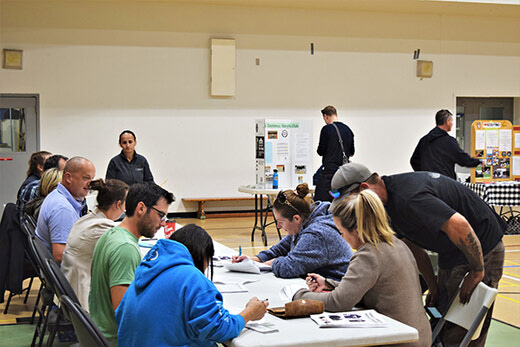 Tuesday, September 6, 2022
Community members wondering what activities and sports are being offered during the upcoming fall and winter seasons need look no further than the annual Sioux Lookout Recreation & Leisure Showcase on September 7.