Report From Parliament Hill
Eric Melillo, MP, Kenora Riding
Dear Constituents
I attended Lobsterfest to support the Rotary Club of Kenora. I was also happy to attend Kenora's first Recovery Day hosted by HYPE Recovery. It was great to see so many residents come out to support the need for more addiction treatment and recovery services in our region. The incredibly unfortunate reality is that many people in the region are struggling with their mental health and addictions.
While there are many amazing individuals and organizations that are providing support for those struggling, the current systems just simply cannot deal with the magnitude of the issue before us right now. I have been advocating to the federal government to prioritize these services. I have also been calling for greater consequences for drug dealers and hardened criminals preying on the vulnerable.
After a successful summer of meeting with residents, I will be heading back to Ottawa for the next couple of weeks as the House of Commons will resume sitting on September 18.
Working for You
If you're planning to be in Ottawa and are interested in attending Question Period or taking a tour of Parliament, please let me know and my office can help reserve Question Period and tour tickets.
As always, if there is anything my office can assist you with, please call me at 807-223-2182 (Dryden) or 807-468-2170 (Kenora) or email me at [email protected].

Sincerely,
Eric Melillo
Member of Parliament
Kenora Riding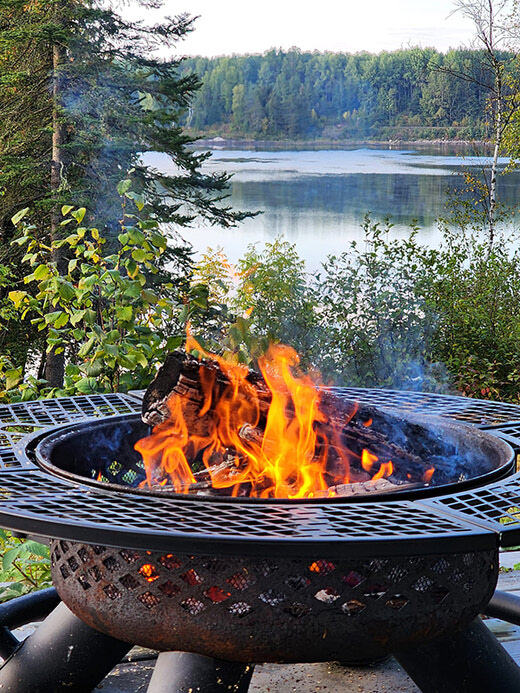 Wednesday, September 20, 2023
What could be nicer than a Sunday sunrise breakfast beside the lake, accompanied by a lively campfire to tame the chill, and a loaf of parmesan/basil barbequed bread baking beside me?...