Report From Parliament Hill
Eric Melillo, MP, Kenora Riding
Dear Constituents,
I hope everyone is enjoying their summer. I'd like to congratulate all the athletes who recently participated in the Indigenous Summer Games in Ottawa, and a special congratulations to all Treaty #3 athletes whose hard work brought home a medal for each of their teams in attendance. You should be very proud of your accomplishments!
The ArriveCan App Must Be Scrapped
Data and privacy experts are warning that the ArriveCan app may violate constitutionally protected rights. In July, the app glitched and mistakenly sent over 10 000 people notifications they needed to quarantine.
Worse, it took the CBSA almost a week to catch the mistake and notify the travellers that they didn't need to quarantine.
The government has proven it cannot operate the ArriveCan app properly, data and privacy experts have serious concerns over its transparency and accountability, and the app continues to discourage travellers from visiting Canada.
The ArriveCan app is hampering Canada's tourism industry and significantly harming northwestern Ontario's tourism industry, which relies heavily on American tourists.
The ArriveCan App needs to be immediately scrapped.
Gas Prices are a Higher % of Household Income
Out of all the countries in the G7, Canadians have the highest gasoline consumption as a percentage of income.
Yet rather than the Liberal government taking action to reduce the cost of gas, this year, they raised the carbon tax and continually voted against my colleagues and I's motions to provide relief to consumers at the gas pumps.
I'll continue suggesting tangible measures the government could take to reduce gas prices. As we head into the colder months, when many households' fuel consumption will increase, I hope to see the government suspend the carbon tax, provide a GST tax break on fuel, and commit to combatting the cost of living crisis.
Working for You
As always, if there is anything my office can assist you with, please call me at
807-223-2182 (Dryden) or 807-468-2170 (Kenora) or email me at [email protected].
Sincerely,
Eric Melillo
Member of Parliament,
Kenora Riding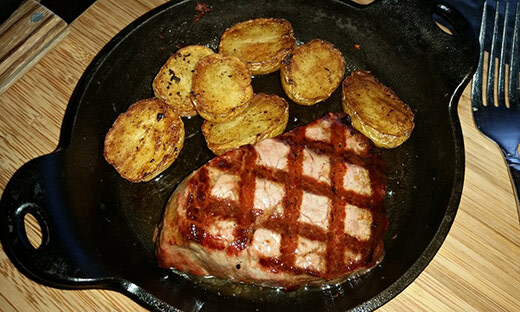 Tuesday, August 16, 2022
We were without cell/Internet at camp all weekend. Hardly the end of the world, but a little bit inconvenient - especially if Publishers Clearing House was trying to call us for delivery of a million bucks...