Report From Parliament Hill:
Eric Melillo, MP, Kenora Riding
Dear Constituents,
I spent time this week meeting with a few of the local mayors. I met with Sioux Lookout Mayor Doug Lawrance to discuss the upcoming Blueberry Festival and healthcare staffing shortages. I was in Pickle Lake where I sat in on the local council meeting and discussed economic opportunities with Mayor Dwight Monck. I enjoyed spending the weekend at the Norseman Festival in Red Lake and catching up with Mayor Fred Mota.
Liberals Re-Implement Travel Restrictions
Only a month ago, I was pleased to see the government announce they were going to begin removing COVID-19 travel restrictions. My main criticism was that the restrictions should have been removed sooner, and all of the restrictions should have been lifted together rather than the patchwork framework that the government implemented.
However, this week the government announced as of July 19th at Canada's airports mandatory random testing would be re-introduced.
This is an unacceptable measure that will only further hurt Canada's tourism industry. I will continue to advocate for our tourism industry and advocate for the government to remove all COVID-19 travel restrictions.
Food Prices Soar
This past week food suppliers warned that Canadians should expect food prices to once again rise this fall. At the same time, experts are expressing concern over high levels of food insecurity specifically concerns over child hunger.
The consequences of the cost-of-living crisis we're living in are being felt and unfortunately it is hitting the most vulnerable the hardest.
I'm committed to working alongside my colleagues to undertake measures that will get the cost-of-living crisis under control and in the meantime work to support Canada's food banks and organizations that are working to immediately address food insecurity.
Working for You
As always, if there is anything my office can assist you with, please call me at 807-223-2182 (Dryden) or 807-468-2170 (Kenora) or email me at [email protected].
Sincerely,
Eric Melillo
Member of Parliament, Kenora Riding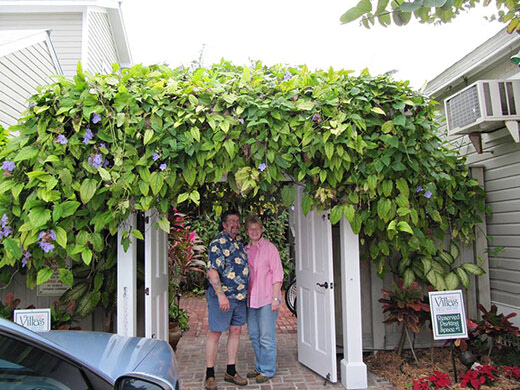 Tuesday, July 19, 2022
When Mary and I were in Key West we rented a charming, tiny villa - a pretentious name for a one-room cottage - half a block off Duval Street...