Report From Parliament Hill:
Eric Melillo, MP, Kenora Riding
Dear Constituents,
This week we recognized International Firefighters Day. I'd like to thank all the firefighters in our region who are instrumental in keeping our communities safe. Your hard work, selflessness and dedication does not go unnoticed and is much appreciated.
Advocating for Real Solutions to the Housing Crisis
This week I rose in the House of Commons to question the Prime Minister on his failed housing policies. Under the Liberal government housing prices have doubled and the government's inaction is causing many Canadians to give up on their dream of owning a home.
Current housing policies are not reducing prices or increasing the supply of homes. The government must do more to incentivize development and work to solve the housing crisis.
Missing, and Murdered Indigenous Women and Girls: Action Plan
May 5th marked the annual Red Dress Day, a time to raise awareness for Missing and Murdered Indigenous Women and Girls. I was honoured to speak this week about the impacts the crisis has in the Kenora riding. I also advocated for a quicker implementation of the MMIWG National Action Plan-which was released nearly a year ago.
Passport Backlog
My office has heard from many constituents about the absolutely unacceptable wait-times people are experiencing when trying to obtain or renew their passport. The increased demand for passports was foreseeable, with borders reopening and this year marking the tenth anniversary of the ten-year passport, the government should have been more prepared for this predictable influx in applications. Alongside my Conservative colleagues I sent a letter to the Minister of Families, Children and Social Development and Minister of Immigration, Refugees and Citizenship requesting they provide an immediate timeline to ending the backlog of passport applications.
Working for You
As always, if there is anything my office can assist you with, please call me at 807-223-2182 (Dryden) or 807-468-2170 (Kenora) or email me at [email protected].
Sincerely,
Eric Melillo
Member of Parliament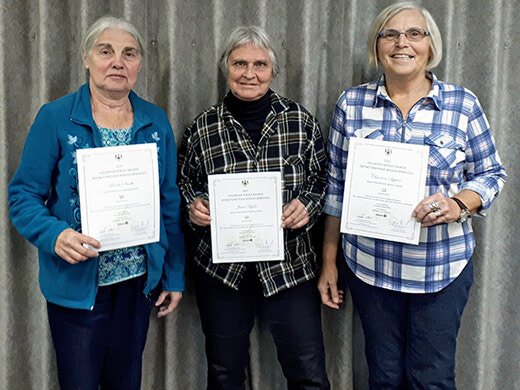 Tuesday, May 10, 2022
In January 2021, The Sioux Area Senior's Centre nominated the following five members for their selfless volunteerism...