Report From Parliament Hill:
Eric Melillo, MP, Kenora Riding
Dear Constituents,
I was happy to be in Ottawa this week, working with my Conservative colleagues to hold the NDP-Liberal Coalition government to account.
Reining in Gas Prices
My Conservative colleagues and I have spent the last few weeks calling on the government to take action on the out-of-control gas prices. I've been advocating for the government to give Canadians a GST Holiday Break on gas prices and stop the scheduled April 1st carbon tax increase. Unfortunately, the NDP-Liberal Coalition refuses to accept any of our tangible, realistic recommendations.
Ending Mandates and Restrictions
On Wednesday evening, I rose in the House of Commons to question the government on their arbitrary and unscientific decision to continue enforcing federal COVID-19 mandates. I asked the government to share what evidence they are using to justify the continuation of these extreme measures. Not surprisingly, they were unable to provide evidence that justifies their position. Provincial governments, at the advice of their public health officers, have lifted restrictions. It is time for the federal government to follow suit and choose to give Canadians their lives back.
Fighting for Energy Security
Now more than ever, Canada needs to solidify its position in the international energy market. This month, I had the opportunity to meet with Members of Parliament from Finland and Ukraine. I had many conversations about the role Canada's natural resources sector can play in energy security and in draining the bank accounts of oppressive regimes such as Russia and Saudi Arabia. Not harnessing the power of Canada's natural resources sector poses an international security threat to all of us.
Working for You
As always, if there is anything my office can assist you with, please call me at 807-223-2182 (Dryden) or 807-468-2170 (Kenora) or email me at [email protected].
Sincerely,
Eric Melillo
Member of Parliament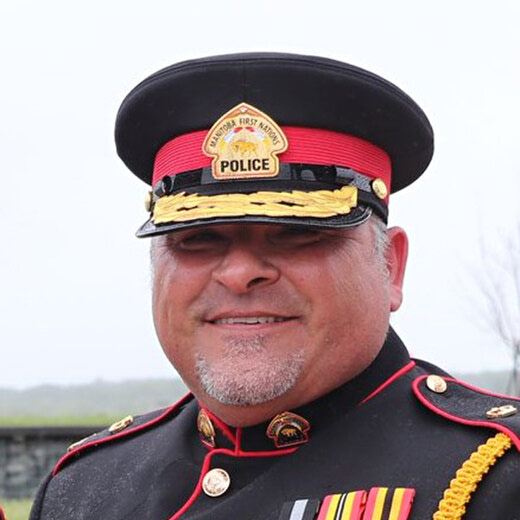 Tuesday, April 5, 2022
Following an extensive nationwide search, the Lac Seul Police Service (LSPS) have announced the hiring of a new Chief of Police.
The Lac Seul Police Service Board have selected Bruno Rossi as the new Chief of Police...