LSPS hire Bruno Rossi as new Chief of Police
Tim Brody - Editor
Following an extensive nationwide search, the Lac Seul Police Service (LSPS) have announced the hiring of a new Chief of Police.
The Lac Seul Police Service Board have selected Bruno Rossi as the new Chief of Police.
"Mr. Rossi brings 25 years of operational and administrative experience to our Community. He is currently the Inspector of Support Services with the Manitoba First Nations Police Service (MFNPS) in Portage La Prairie, Manitoba. Mr. Rossi has extensive experience working in various First Nation communities throughout his Policing career.
"Between June 2020 and November 2021, Mr. Rossi was the Acting Chief of Police for MFNPS," LSPS shared in a March 29 media release.
Rossi will start in his new role May 02. A swearing in ceremony will be announced at a later date.
Rossi is replacing Staff Sergeant Jason Spooner who has been the Acting Chief of Police on secondment from the Ontario Provincial Police since 2018.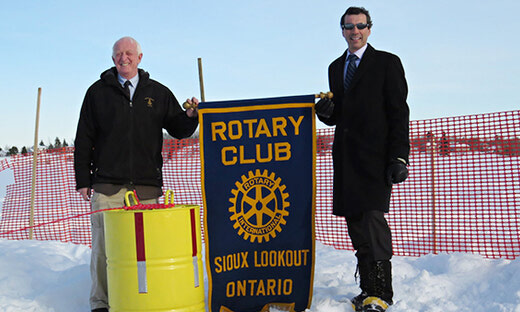 Tuesday, April 5, 2022
It's that time of year again. The Rotary Club of Sioux Lookout's End of Winter contest is underway and people are encouraged to predict when the club's barrel will sink through the ice of Pelican Lake...