Report From Parliament Hill:
Eric Melillo, MP, Kenora Riding
Dear Constituents,
On Tuesday last week, I returned to the House of Commons to watch Ukrainian President Zelenskyy address Canada's Parliament.
It was a somber moment in the Chamber as President Zelenskyy called on Canada to do more to help repel the Russian invasion.
I was proud to watch our Conservative leader Candice Bergen stand in solidarity with Ukraine and call for our allies to secure Ukraine's airspace, particularly over humanitarian corridors to allow Ukrainians to flee the war zone.
The same day, Russia announced sanctions against myself and other Canadian Parliamentarians. The majority of Canada's MPs are now banned from entering Russia.
I consider this a badge of honour.
I am not intimidated by these sanctions, which reflect the desperation of a dictator who knows he is offside with the international community. This will not deter me and my Parliamentary colleagues from continuing to defend democracy, the rule of law, and the right of the Ukrainian people to live in peace in their sovereign nation.
Throughout this crisis, my Conservative colleagues and I have supported our government in sanctioning Russia, and urged additional actions to isolate Russia internationally, aid Ukraine in their fight, and assist refugees.
Canada must always stand with Ukraine and with all democratic peoples under threat from tyrants.
Working For You
As always, if there is anything my office can assist you with, please call me at 807-223-2182 (Dryden) or 807-468-2170 (Kenora) or email me at [email protected].
Sincerely,
Eric Melillo
Member of Parliament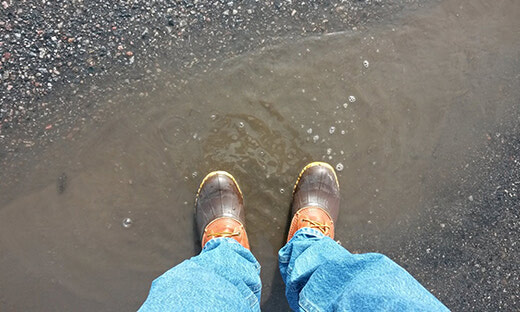 Tuesday, March 22, 2022
On my way across the parking lot getting to the hardware store I thoughtlessly minced my way around a puddle between my truck and the front door...