Reduced hours of operation at LCBO in Sioux Lookout resulted in decreased calls for service for Sioux Lookout OPP
Tim Brody - Editor
According to the Ontario Provincial Police, the closure of the Liquor Control Board of Ontario (LCBO) store in Sioux Lookout on Sundays and Mondays over the past year has resulted in a significant reduction in calls for service and arrests for the Sioux Lookout Ontario Provincial Police (OPP) Detachment.
"The downtown core of the Municipality of Sioux Lookout, where the LCBO is located, has been associated with a high volume of OPP calls for service and arrests. These are primarily related to offences of the Liquor Licence and Control Act (LLCA). With the LCBO being closed on Sundays and Mondays, the Sioux Lookout OPP Detachment has seen a significant overall reduction in calls for service on these days, as compared to the rest of the week when the LCBO is open to the public," police shared.
Police shared in an Aug. 25 media release that between September 2, 2022 through July 31, 2023, the Sioux Lookout OPP responded to an average of 61 percent fewer calls on Sundays and Mondays than for the rest of the week, with 140 percent fewer arrests. Police say that in this same comparison, LLCA calls for service were reduced by 193 percent, and LLCA arrests were decreased by 210 percent.
"The Sioux Lookout Detachment remains committed to ensuring public safety and delivering proactive and innovative policing in partnership with our communities. Officers value the public's contribution to helping to build safe communities," police concluded.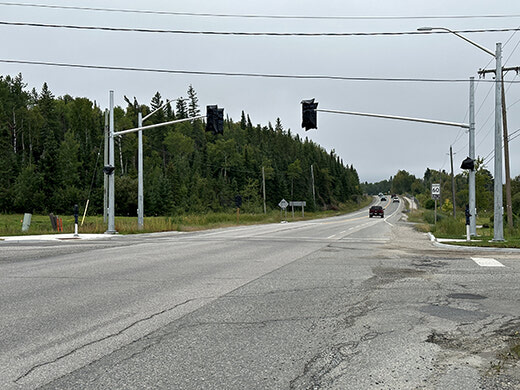 Thursday, August 31, 2023
Signal lights at the pedestrian crosswalk at Sturgeon River Road have been covered.
The Municipality of Sioux Lookout shared on social media that the crosswalk, "has been causing some concern and confusion, since it isn't operating properly."...