Passenger arrested for assault after flight diverted
Tim Brody - Editor
A 33-year-old Pikanigkum First Nation resident is facing multiple charges after a flight was diverted on the evening of June 6.
The flight had taken off in Sioux Lookout and was headed to Pikangikum before being diverted to Red Lake.
"Further investigation revealed that the accused had physically assaulted passengers on board the flight, refused to follow directions from airline staff and endangered the aircraft. One of the pilots along with other passengers were forced to restrain and subdue the accused until the aircraft could be landed safely. The accused was physically injured during the altercation," police shared.
Officers arrested the accused and requested that Northwest EMS attend the scene. The accused was transported to hospital with non-life threatening injuries.
The 33-year-old was arrested for:
Assault contrary to section 266 of the Criminal Code
Assault Peace officer contrary to Section 270(1)(a) of the Criminal Code
Resist Police contrary to Section 129(1) of the Criminal Code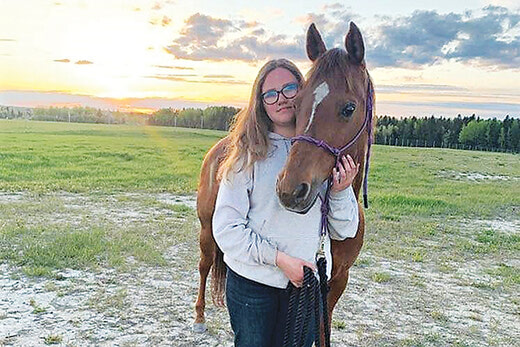 Tuesday, June 14, 2022
Cedar Bay Stables has announced the first recipient of their Youth Bursary, which allowed one young rider to attend a Cain Quam Horsemanship Clinic in Dryden which took place June 3-5...