Open House provides information during Victims and Survivors of Crime Week
Tim Brody - Editor
Approximately 500 people attended an open house at the ball diamonds in Sioux Lookout on May 17 as part of Victims and Survivors of Crime Week, which ran from May 14 – 20.
Presented by Sioux Lookout's Violence Action & Awareness Committee (VAAC), and funded by the Department of Justice Canada, representatives from a variety of organizations were in attendance for the event to tell people more about their organization and the services they offer. The event also featured a free BBQ and door prizes.
Organizations who participated in the event included Sunset Women's Aboriginal Circle, Ah-shawah-bin Victim Services, Northwestern Health Unit, Nishnawbe-Gamik Friendship Centre, First Step Women's Shelter, St. Andrew's United Church, Ontario Provincial Police, Nishnawbe Aski Police Service, and Nahnahda-Wee-ee-Waywin Sioux Lookout Sexual Assault and Counselling Centre.
Organizers said the event helped visitors to the open house learn more about services offered in the community and was held near the end of the school year to help ensure students who may be returning home for the summer are aware of these services.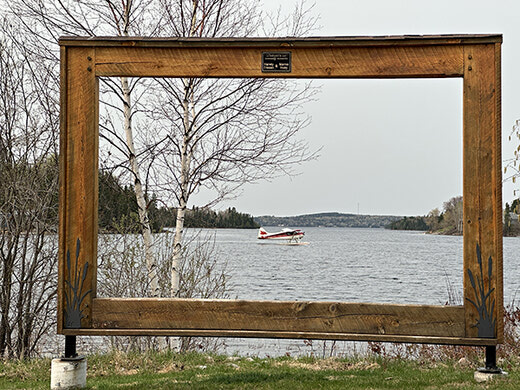 Wednesday, May 17, 2023
This float plane was spotted taxiing on Pelican Lake on May 15 as it prepared to take off from the Travel Information Centre bay...