Northern Lights Community Theatre presentation of Welfarewell happening this week
Tim Brody - Editor
After months of practice and hard work, it's finally showtime for the cast of the Northern Lights Community Theatre (NLCT).
Welfarewell, a comedy written by Cat Delaney, will be presented by NLCT at Sioux North High School May 4, 5, and 6 at 7:30 p.m. Tickets are $20, cash only, at the door. The cafetorium opens for seating at 7 p.m.
A description of the production on Amazon.ca reads, in part, "Esmerelda Quipp is 80, still of sound mind, but her body is beginning to "come unglued", as she puts it. Having spent her working life as an actress, age pushing her gradually out of the business, she now faces the fact that her meagre government pension is insufficient to support her, even with her minimal needs. When she is arrested for attempting to bury her dead cat in her landlord's yard, she finds that there is some sense of community, not to mention free room and board, within the prison system. She devises a plan to get herself sent back to jail; she robs a bank."
Kym Caldwell, making her directorial debut, shared, "This is a comedy that has a message. It is really, really funny. The actors bring it to life. At the end of the day, it deals with what happens when you are a senior and have worked your whole life and now can't make ends meet; that age old joke, I could always rob a bank to make sure I have three square meals and roof over my head."
She added, "It's a reminder, and one of our characters says this in the show, "All people are people, no matter where they come from."
The performance features a cast of 17 local actors who have been working on the performance since January. "Everybody is really excited. A little bit nervous, we have a lot of first time actors who need the community's support. But they are all naturally talented and have worked so hard to be here," Caldwell said.
This NLCT's first large scale production since presenting "Jack of Diamonds" in 2019.
Producer, actor, and NLCT Board Member Anita Bruins Burke commented of the upcoming performance, "IT will be so nice to see all of it come to fruition, but at the same time it will be a little bit bittersweet when we're done the whole thing because you spend so much time with people and really get to know them well."
She said the show will be an opportunity for people to see their friends and neighbours in a whole new light.
"I'm proud of everybody here. Everybody has stepped up. Everybody has shown their inspiration, their talent, we have a lot of really talented people here in Sioux Lookout," Caldwell concluded.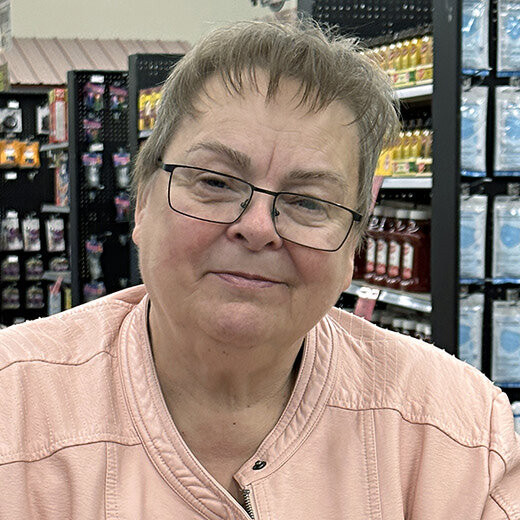 Tuesday, May 2, 2023
Lynda Ducharme, Florence Woolner, Kirk Davis, and Priscilla Nayotchekeesic answer this week's question.