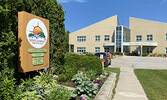 Nomination deadline for upcoming municipal election fast approaching
Tim Brody - Editor
The deadline for candidates to put their names forward to run in the upcoming municipal election is fast approaching and thus far in Sioux Lookout, seven individuals have stepped forward.
As of Monday morning, according to the unofficial list of candidates posted by the Municipality of Sioux Lookout, Sioux Lookout Mayor Doug Lawrance will be seeking re-election, as will Councillors Cory Lago and Joe Cassidy.
Reece Van Breda, Joan Cosco, Dan Rioux, and Brent Wesley are also seeking a councillor seat.
Candidates have until 2 p.m. on Nomination Day, August 19, to put their names forward.
Nominations are currently being accepted during regular business hours at the Municipal Office, with nominations being accepted on Nomination Day between the hours of 10 a.m. and 2 p.m.
People can find out more about becoming a candidate at https://www.siouxlookout.ca/en/town-hall/candidate-information.aspx.
"Electors in the Municipality of Sioux Lookout will be using Internet and Telephone Voting. Voter Information Letters detailing the voting process and containing your unique PIN will be mailed out in late September or early October. Voting will begin on Friday, October 14, 2022, at 10:00 a.m. and will end on Monday, October 24, 2022, at 8:00 p.m.," the Municipality advised on its website.
The Municipality further advised, "Every elector on the Voters' List will receive a Voter Information Letter. Visit www.voterlookup.ca to confirm you are on the Voters' List. To be added, deleted or to make any corrections to the information on the Voters' List, visit the Municipal Office at 25 Fifth Avenue."
The Municipality is encouraging people to see if they are on the voters list before the end of August, but people can continue to check after that.
The Municipality advised, "We also want to let people know that when they receive their Voter Information Letters in late September through mid-October, that if they have a note on them advising, "ALERT: Your Date of Birth must be updated at the Municipal Office before you vote" the elector must contact the Municipal Office to update their information prior to voting. This election, as an added security measure, we will be requiring electors to enter both their PINs and full date of birth to access the Internet or Telephone ballot. In previous elections, they were only required to enter their year of birth."
People can visit the Municipality of Sioux Lookout's elections website – www.siouxlookoutvotes.ca – to keep current with information relating to the election.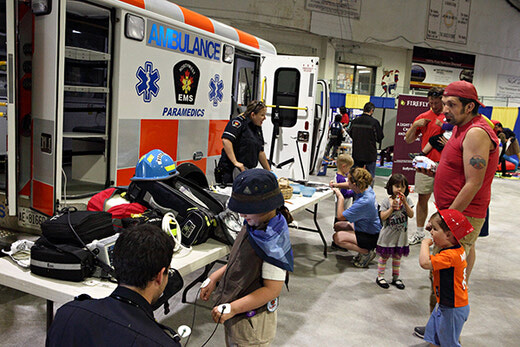 Tuesday, August 16, 2022
Residents are being encouraged to mark August 18 on their calendars for Family Safety Night...