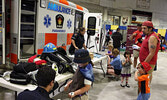 Family Safety Night taking place August 18
Tim Brody - Editor
Residents are being encouraged to mark August 18 on their calendars for Family Safety Night.
Taking place from 4 p.m. to 7 p.m. in the Recreation Centre gym, residents will get an opportunity to take in safety messages from the Sioux Lookout Fire Service in partnership with the Sioux Lookout OPP, Northwestern Health Unit, Nishnawbe-Gamik Friendship Centre, and Sunset Women's Aboriginal Circle.
Visitors to Family Safety Night will get an opportunity to learn more about emergency preparedness, Fire Smart, CPR, boat safety, first aid, bike safety, car seat safety, smoke and carbon monoxide detectors, and family planning.
Municipal Fire Chief Bob Popovic said, "As the Fire Chief, I'm looking forward to meeting with the community… and I'm looking forward to sharing family safety with the community along with our partners."
Sioux Lookout OPP Community Mobilization and Safety Officer, Constable Andrea Degagne, said, "I think that this is a great opportunity for the whole community to come out and see what resources we actually do have in Sioux Lookout. Meet and greet some of those first responders and learn about some of the local service providers that are offering social service support as well."
The free event will feature a BBQ and door prizes.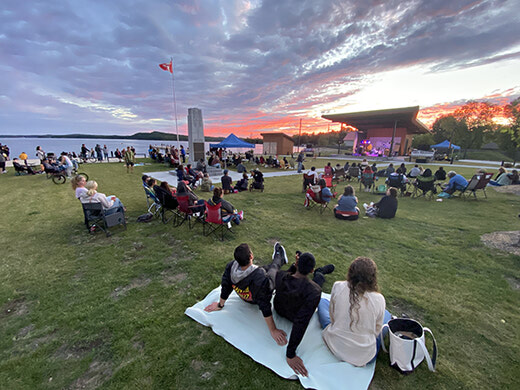 Tuesday, August 16, 2022
The Sioux Mountain Music Festival was back to performing in front of a live audience this year and people packed the Town Beach on August 7 to listen to this year's lineup of performers...