NAN, Government of Canada sign education agreement
Tim Brody - Editor
Representatives from Nishnawbe-Aski Nation (NAN) and the Government of Canada signed an agreement on Dec. 6 in Ottawa which, "establishes the NAN-Canada Education Reset Table with a mandate to develop a policy and funding framework that can support the First Nations in NAN territory in exercising greater control over their education systems."
The agreement was signed by NAN Grand Chief Derek Fox and Deputy Grand Chief Bobby Narcisse, and Minister of Indigenous Services Patty Hajdu.
"Through this agreement, both parties will continue working in partnership to support the education systems serving 49 NAN communities to provide safe, culturally appropriate, and high-quality education services in a way that respects the diverse circumstances, strengths, and challenges of their communities," a Dec. 6 news release from Indigenous Services Canada states.
The guiding principles of the partnership between NAN and the Government of Canada include:
collaborative and transparent decision-making.
a learner-centred approach.
equitable services and outcomes.
equitable, community-centred, and evidence-based funding.
culturally appropriate discussions and decisions.
Meetings and discussions will also be grounded in the spirit and ethics embodied in the Seven Sacred Teachings of the Anishinaabe.
"The future of education for NAN learners must be grounded in remembrance, healing, and reconciliation for First Nations children, youth and families, and all the Survivors of residential schools, Indian Day Schools, the Sixties Scoop, and Ralph Rowe," the news release added.
"Education is a priority, and this agreement puts us on a path to move forward in a good way. The Education Reset Table is a NAN-specific process supported by decision-makers from the federal government and NAN First Nations sitting at the table together. This will expedite our combined efforts to develop culturally appropriate curriculum that supports mental health and wellness, delivered through a safe and supportive school environment," Narcisse commented.
"Nishnawbe Aski Nation communities are on the path toward delivering education that is Indigenous designed and delivered. Today we signed the terms of reference that will guide our work to transform the education for Indigenous children. First Nations are leading the way to ensure their systems are culturally relevant and create the best start for their youth. It's long overdue and it will change lives and communities," Hajdu stated.
Marc Miller, Minister of Crown–Indigenous Relations, said, "Signing the Terms of Reference for the Nishnawbe Aski Nation-Canada Education Reset Table is another step toward our shared goal of NAN communities having control of their education systems. This agreement will ensure that future work and discussions are guided by remembrance, healing, and reconciliation. Congratulations to Grand Chief Derek Fox and Deputy Grand Chief Bobby Narcisse!"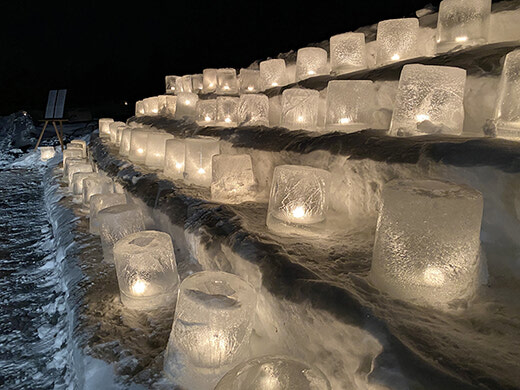 Tuesday, December 13, 2022
Sioux Lookout's annual Ice Candle Memorial service will be taking place on December 23, beginning at 6:30 p.m. at St. Andrew's United Church...