Morgan Fuels Jr. Walleye Championship a great day on the water
Tim Brody - Editor
A good day of fishing and a lot of fun. That's how participants in this year's Morgan Fuels Jr. Walleye Championship, presented by Sioux Lookout Anglers and Hunters (SLAH), described the August 20 event.
Eight teams of two took part in the tournament, with teams allowed to submit one walleye over slot size and three walleyes under slot size. Heaviest total weights determined first - $320, second - $192, and third place - $128, however thanks to generous sponsors all anglers received prizes.
SLAH Vice-Present BJ Egerter organized this year's tournament with help from SLAH President Jeremy Funk. SLAH Board members volunteered their time to run the event. As Egerter was a participant in the event with his daughter Kendall, he was not involved in running the event on August 20, instead leaving that to Funk.
Troy Mansfield and son Theo finished first in the tournament with a total combined weight of 8.43 pounds. The duo also had the big fish of the tournament weighing in at 5.25 pounds.
Taking second place was BJ Egerter and daughter Kendall with a combined weight of 7.86 pounds.
Third place went to Ron Laverty and grandson Isaac Laverty with a total weight of 5.87 pounds.
"It was fun. There's a lot of questions and there's a lot of snacks," Troy Mansfield said with a laugh when asked about taking part in this year's tournament with his five-year-old son.
"This is great. It's good to see the community puts this together. This was fun. I hope more people attend it next year," he added.
Egerter said of fishing in the tournament with daughter Kendall, "It was fantastic. We agree every year that she's the captain and I'm just the driver. The older she gets, the more competitive she is, so this year we weren't settling for anything little, and as you can see with second place this year, we did well. She caught the big fish and one of the unders for us. It was a great day. The weather's beautiful… it was just a great day."
Asked about fishing with her father, Kendall said, "It's always amazing. I love it."
Ron Laverty commented of fishing in the event with his grandson Isaac, "It was awesome. I'm really glad that they organize this and had it going again because it's a fun tournament. Hopefully next year we can get more boats out."
Isaac Laverty said it was fun taking part in the tournament with his grandfather.
"It was good," Funk agreed. "We had eight teams. It's always nice to see a couple more but the teams that came out had a good time. The kids, by all accounts, caught some fish and had a good time and everyone won some prizes. We'd like to thank our sponsor Morgan Fuels for donating prizes."
Funk went on to add, "Having to cancel the big walleye tournament (Sioux Lookout Walleye Weekend) this spring, we also cancelled the original date for this and moved it back, so the second date was a little later in the summer and people are on vacation and travelling, so next year, hopefully if the weather and water cooperate, we'll be back to our normal time slot. Morgan (Fuels) is a great sponsor. They're very understanding of our adjustment. Al's Sports, another great sponsor… Tim Hortons with gift cards for the kids and Tikinagan Camp as well."
"Like Jeremy said, it would be nice to see a few more boats out, but it's that time of year, everybody's on vacation, so it's hard," Egerter said, adding it was awesome to hold the event at the renovated Town Beach.
"I'd like to thank all the volunteers who came out for this, Jeremy our president, basically everyone on our executive for SLAH was here, and a few extras as well, it was just great to see everybody chip in and get it done," Egerter said.
"New this year, we offered anybody who wanted to fish but didn't have a boat, we had volunteers that took out some teams, so I'd like to thank Andrew Simpson, Bruce Van Horne, and Ken Donnelly for helping us out," Egerter noted.
"It's nice to see the families come out, but also nice to see adult members of the community taking out a kid who doesn't have access to fishing otherwise. So, half of them were families and half were pairings of friends of the family or friends of the parents who took the kids out fishing, so it's really good," Funk agreed.
"Any time someone wants to get out on the lakes fishing, if they don't have access to that, contact Anglers and Hunters. We have a mentorship program that we run, and we'll get people paired up with people to take them fishing or hunting," Funk said, adding that people could inquire through the Sioux Lookout Anglers and Hunters Facebook page.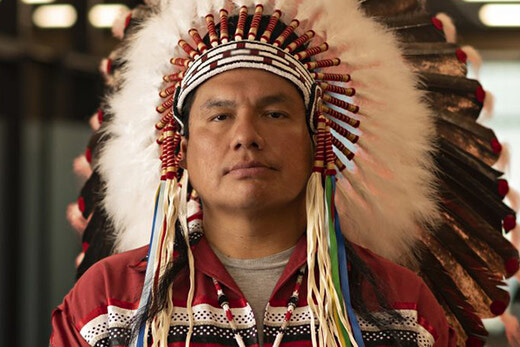 Tuesday, August 16, 2022
The Nishnawbe Aski Nation Chiefs-in-Assembly passed a resolution on August 10 at the 40th Keewaywin Conference, stating that they "vehemently oppose the NWMO's concept of a DGR (Deep Ground Repository) near Ignace...