Memories & Celebrations: Obituary
Sylwester Stanislaw Kiepek

October 7, 1947 - January 30, 2023

Sylwester Kiepek passed away on January 30, 2023, at age 75 in Hudson, Ontario. His funeral service was held on February 7, 2023 and he was laid to rest at the Northway Cemetery in Sioux Lookout.

He was born in Chlopkow, Poland on October 7, 1947 and immigrated to Canada in 1963. He proudly became a Canadian Citizen in 1982. He is predeceased by his mother, Janina; father, Stanislaw; and sister, Elizabeta. He is survived by his wife, Cathy; daughter, Niki (Richard); son, Eric (Rebecca); grandsons, Owen and Wyatt; brother, Boguslaw (Arlene); and nieces and nephews.

Sylwester worked at the sawmill in in Hudson for 47 years and was highly involved in the community. He was a Hunter Safety Instructor for more than 30 years, a Firearms Safety Instructor, and St. John Ambulance Instructor. He was a long time member of the Hudson Fire and First Response Teams, and Candlish Memorial R.C.L. Br 139. Sylwester readily volunteered to serve on many local committees, boards and activities.

He was an avid hunter, fisherman, outdoorsman and gardener who enjoyed spending time with family and friends, both at work and at play. Given his inviting and generous nature, a planned short visit to his home, garage, or garden might last hours. He had a wealth of knowledge and never passed up the opportunity to teach someone something new, or to learn something himself. He was a man who did not squander a single minute of his life. Reflecting on his activities and accomplishments, Sylwester lived many lifetimes in a single life and we should all be so fortunate to see life the way he did.

Sylwester's family extends their appreciation to the healthcare providers for their care and compassion and to friends for their visits or calls.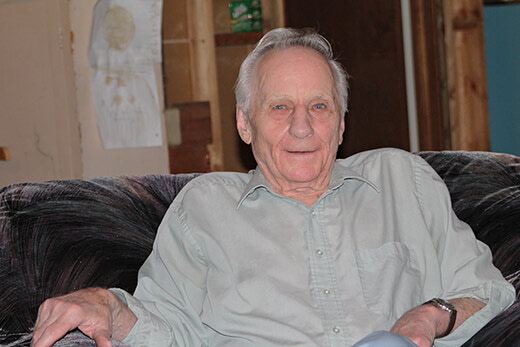 Tuesday, February 28, 2023
It is with great sadness that we announce the passing of Jack Woychyshyn with his family by his side on Dec. 28, 2022...